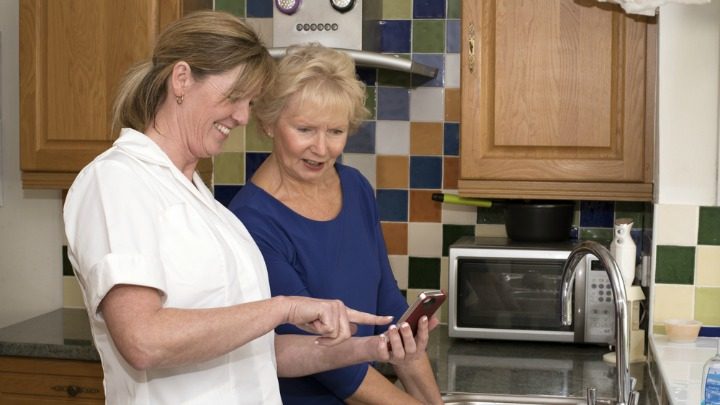 Has society lost the plot? Jennifer McLynch of iBuzzle seem to think so. "Communities that once gathered together to plan events and socialise, have now become still and silent."
"Streets that were once filled with children riding bikes, social parents and block parties, now stand empty.
"Homes are now seen with drapes drawn and doors locked. What has sparked this unwelcome change, this lack of community, this cold and absent disconnect?"
Things might seem more quiet now as neighbours barely know each other but it turns out, in this Brisbane suburb, community spirit is still very much alive – it's just on Facebook.
When Claire went on a community group on Facebook to ask for help, she didn't expect for the response to be so overwhelming.
"I was hoping for some help with getting my son to his formal," she said.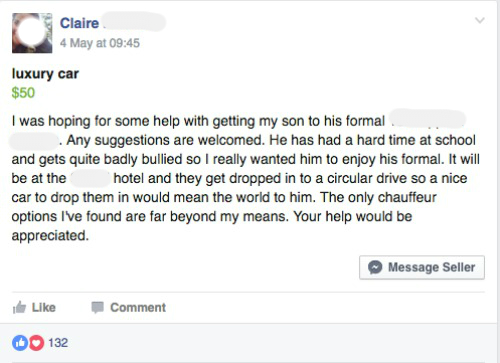 "Any suggestions are welcomed. He has had a hard time at school,"
"I really wanted him to enjoy his formal. They get dropped in to a circular drive so a nice car to drop them in would mean the world to him."
According to Claire, the only chauffeur options she found were far beyond her means. "Your help would be appreciated," said Claire.
A few moments later, the post received more than a hundred likes and offers started pouring in to chauffeur the young man to his formal, in style.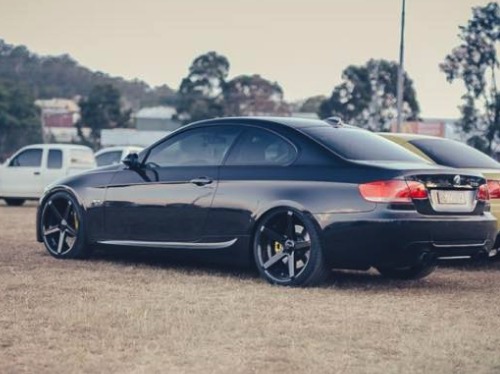 A member of the Facebook group, Leon, came forward to offer a ride in a BMW. "I can do it for you. Will do it free of charge for you. Hopefully the car is ok for what you need," he said.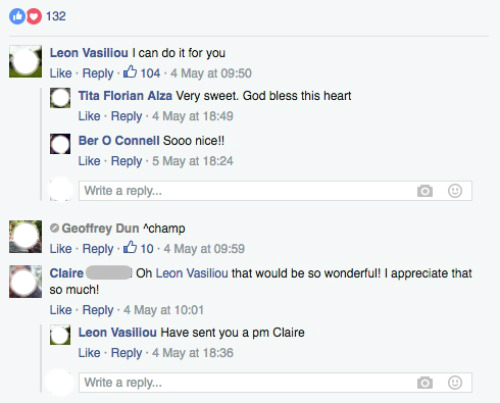 One by one, more offers to chauffeur the lucky boy came in, including a Mercedes, another BMW, a Mini Cooper, Range Rover, Beetle and a classic car. This small 'movement' immediately had an effect on other members who were touched by how the community came together to help someone.
Cody Ann said, "Leon you are so very kind and you just restore my faith that there really are still some wonderful generous people out there ! I hope he has the best night."
Theresa Gray commended the man saying, "Hey Leon Vasiliou. I don't know you but I need to say "Bless you for being 'the Man' to this young man. And may the ripple effect of your kindness go out and return to you ten fold. Nice one!"
Claire's son hasn't gone for his formal yet, but according to the Facebook group, he is in for a wonderful surprise.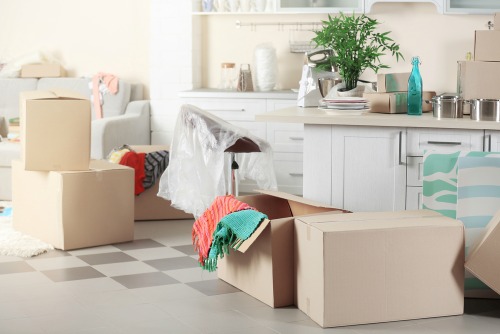 In another story, the same Facebook community group successfully recovered and stopped the potential sale of a stolen baby carrier, and also collected furniture and electrical goods to help a single mother settle into a new home with her child after leaving her abusive parter.
Many people think that Facebook is the new place for communities to connect and help each other. Some Facebook communities even update each other on attempted break-ins in the neighbourhood or crimes against pets so that others can be more vigilant.
While Facebook is commonly known as a place where millennials get lost in digital space, many people still believe that the vast network is necessary in building a strong  and informed community. The growth of digital and social might have added a new dimension to communities.
Is sense of community something that we can revive? Do you think Facebook can useful to bring a community together?
Comments