Healthy Easter chocolate alternatives!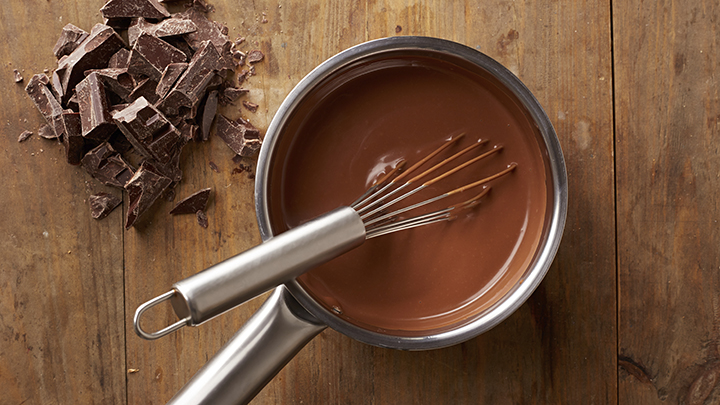 Easter is a wonderful time of year and it's often when we let ourselves indulge a little more than we'd care to admit! But if you want to kick the bad habits and think healthy this week, don't stress because there are some wonderful, delicious and easy to make healthy manufactured chocolate egg alternatives.
So try some of these this week! Even get the grandkids cooking with you – they might love it too!
Basic healthy and sugar free chocolate recipe
Ingredients 
Ad. Article continues below.
3/4 cup cacao or cocoa powder
4 tbs coconut oil (melted to room temperature)
1 tbs sweetener (Stevia, honey, maple syrup)
1 tsp vanilla
Method
Mix sweetener into coconut oil
Once mixed through, slowly add cocoa or cacao, stirring as you go
Pour into moulds of your choosing and store in refrigerator until solid
Ad. Article continues below.
Healthy Cadbury Creme Egg
Make above chocolate mixture and pour into large easter egg moulds.
Ingredients 
1 tub cream cheese
1 tbs sweetener
Tinned peaches (drained and diced)
Method
Ad. Article continues below.
Mix sweetener through cream cheese
Take moulded easter egg halves and fill 3/4 with cream cheese mixture
Place small amount of diced peaches in the centre of each egg half
Seal two halves together using more chocolate mixture and refrigerate until solid and joined
Healthy Chocolate Peanut Butter Balls
Ingredients 
Natural (no added sugar) peanut butter
1/4 cup powdered stevia (whizz it in the blender!)
2 cups dark chocolate (80 per cent cocoa) chips
Ad. Article continues below.
Method
Stir powdered sugar through peanut butter until a dough forms. For firmer dough, add more sugar
Break into small sections and shape into easter egg ovals or flat ovals (more like a cookie)
Freeze for two hours
Melt chocolate chips over a low stove temperature
Once liquid, cool slightly and begin dipping frozen balls into mixture.
Return to freezer for two hours and enjoy!