Health, happiness or hope for the future: What's more important to you?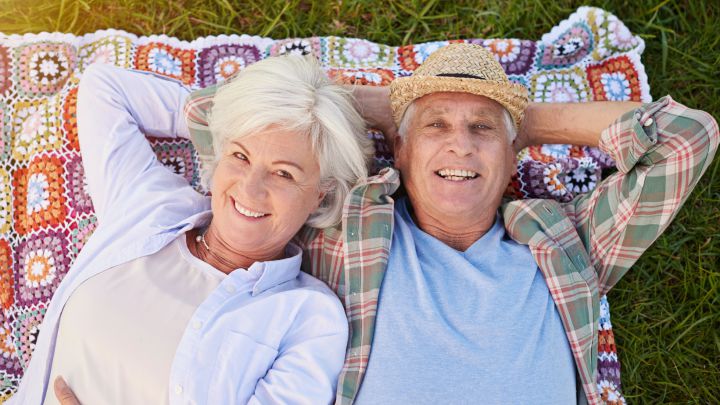 Living well means something different for each and every person. To some, it's about trekking the globe and experiencing as much as possible. To others, it's about finding a sense of purpose and reward in everyday life. And on some days, it's enough to simply get out of bed in the morning.
No matter what your definition, there are five core elements that can improve the quality of any lifestyle, particularly once we enter our 60s and future health becomes a higher priority.
Which of these is most important to you?
1. An active mind
The brain will always benefit from new novelties and experiences. Unfamiliar challenges will create new neural connections, strengthening the mind against illness and ultimately improving the chances of a healthy, happy lifestyle.
Ad. Article continues below.
While a daily crossword or Sudoku puzzle is a great mental exercise, it's far more important to shake things up regularly. This could mean learning a new skill, hobby or language. It could mean a greater effort to meet new people and see new places. It could even mean reading more often outside your comfort zone. Give your mind every chance to work beyond its usual day-to-day habits.
2 A healthy body
One of the most common exercise recommendations is to give your body 30 minutes of moderate-activity exercise per day; something hard enough to raise your heartbeat and get you breaking a sweat. Fast walking, tennis, bike riding and water aerobics are all great options.
However, if dedicated exercise sessions are too difficult to work into your day, everyday activities can help you fill this quota. Lawn mowing and gardening, for example, can easily and effectively double as exercise.
3. A social life
Ad. Article continues below.
Study after study has shown the health dangers of isolation, particularly in our retirement. Our brains need the stimulation of conversation: simply having to choose your own words, and consider the words and expressions of others, is an incredibly healthy mental exercise.
It can be as simple as reconnecting with old friends, as effortless as joining a club or society, or as scary as diving into the world of online dating. One way or another, the company of others is essential.
4. A sense of purpose
After decades of working and craving more time to ourselves, retirement brings a whole new challenge: how can we make that newfound free time mean something from day-to-day?
We all need to invest ourselves in something, whether it's a hobby, a passion, a class or a family. If it's an off-and-on activity, locking down a routine – and a sense of accountability – can be the most effective way to keep a sense of purpose from day to day.
Ad. Article continues below.
Volunteering is enormously popular among retirees, and for great reason – few activities can deliver such a powerful sense of reward on a routine basis.
5. A sense of hope
We aren't all born optimists, but we can all make active steps, here and now, to give ourselves something to look forward to.
Hoping to travel? Start your research today. Learning to paint? Starting to exercise? Give yourself a milestone for the end of the year. There is an enormous joy in working toward a beneficial future, and no shortage of ways to make this part of your life.
Need more inspiration? NRMA have created the Living Well Navigator for over-60s Australians. This invaluable online resource offers great tips and practical guides on how we can live well and stay independent for longer.
Ad. Article continues below.
Which of these five elements is most important to you? Which do you feel you should improve?
This post was sponsored by the Living Well Navigator. It was written as we feel it offers valuable insights into a topic important to the Starts at 60 community. For more information on how to get the most out of your retirement, visit the Living Well Navigator.
b.