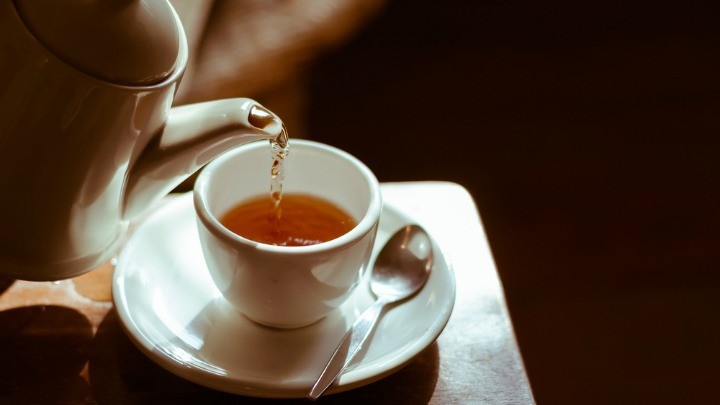 Tea can warm you up but it can also help bring you back to health. Whether you're suffering from a cold, have been feeling a bit stressed or have an upset stomach a cuppa could have you feeling better. Have a read of this article and see which teas are good for which symptoms…
Chamomile tea
Chamomile tea is one of the most popular teas and for good reason, it can be used to soothe a sore throat or an upset stomach. It can also help you relax and sleep easier if taken just before bed. Some people also use it to get rid of dark circles under the eyes or inflammation from bug bites.
Ginger tea
Ginger tea is a stimulator and an energiser. It can speed up digestion as well as help with arthritis due to its anti-inflammatory properties. This tea is great in the morning for a pick-me-up.
Peppermint tea
Peppermint tea not only tastes wonderful it is great for an upset stomach. Peppermint is prescribed to people with irritable bowel syndrome and gallstones in capsules. So a cup of peppermint tea can ease nausea, reduce flatulence and is a good thing to have if you suffer from motion sickness.
Stinging nettle leaf tea
The stinging nettle plant might seem like a nasty little plant but it is actually one of nature's best remedies! Nettle tea is good for allergies and can also help with ailments, arthritis, high blood pressure, congestion, urinary tract infections, colds and kidney and bladder problems.
Lemon balm tea
Lemon balm tea can help calm nerves and anxiety. It can also help strengthen memory and uplifts moods. A cup of this before bed can also help with sleeping problems. When mixed with peppermint, lemon balm can reduce flatulence and sooth the digestive system.
Rosemary tea
Whether you like rosemary in cooking or not it is a wonderful tea. It assists in relaxing the muscles and is a good digestive aid. Rosemary tea can also help reduce mild asthma and relieves coughing.
Do you have any other tips that could help us feel better?
Comments