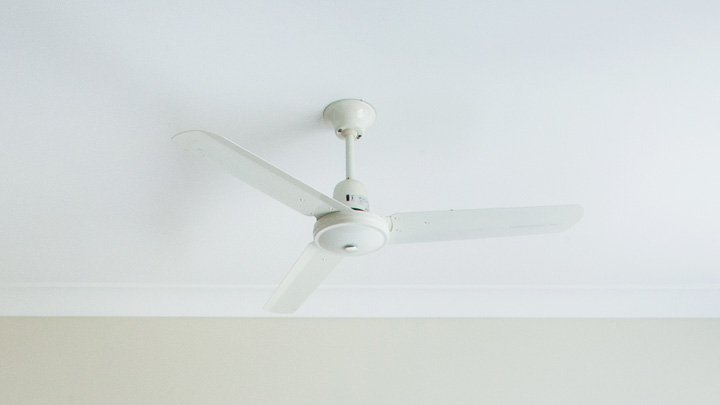 It's been so hot lately but could your fans be causing more discomfort than relief? The experts say yes, they could be!
Last night was one of the hottest on record but if it seems like your fan was just pushing the hot air around, chances are it was.
Eco Design adviser Nelson Lebo says it might be because you're using your fan ineffectively.
He told NZ Herald pointing a fan out a window was far more effective than having it blowing in a room.
"It's physics," he said. "You want to blow hot air out and have cold air coming in.
"Even if there's warm air in the house, when air is moving, it feels cool on our bodies."
The "chilly bin" method was another alternative, he said. "This is actually more effective. The idea is to make your house like a chilly bin (esky).
"Keep your windows, curtains and doors closed during the day so cool air from the night before remains inside and hot air from the day can't get in."
But perhaps our second favourite tip was to do with the settings on the actual fan – did you know there's a switch?
On the base of your ceiling fan, there is a switch that is marked Summer or Winter. Depending on the climate, move the switch. As you can see by the diagram, this will change the direction of the air flow, in turn cooling you down more in summer, and less in winter.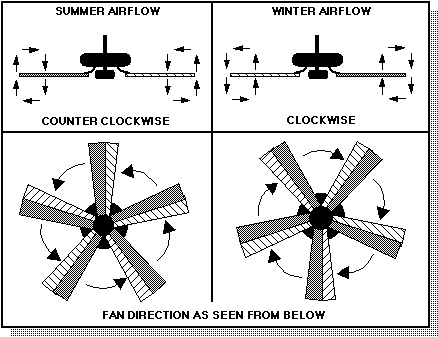 via Blogspot
Did you know these tricks? Will you try them?
Comments