Hate being on hold? Here's how to get through to a real person every time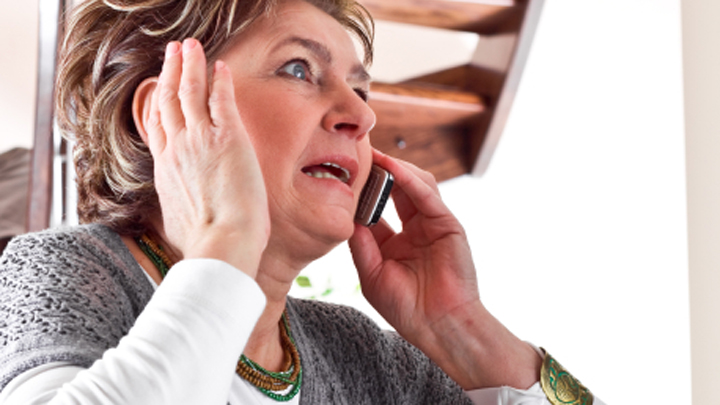 Are you sick of the endless loop of automated messages you get whenever you try to call a business or government department? You're definitely not alone!
Ad. Article continues below.
It can be so frustrating when you just want to talk to someone, only to be kept on hold for what seems like eternity. We all have things to do!
Luckily, there are a few things you can try that might take you straight to a real person on the other end.
Try any one or more of the following tricks:
Dial "0". Most of the time, pressing "0" will take you to a person. If it doesn't, press it over and over. For many systems, pressing it 20 times will be effective.
Dial "*" or "#" four or more times.
Do nothing and wait. Most systems have support for old rotary style phones which cannot submit a digit, and will connect you with an operator.
Choose the prompt for signing up for a new service or cancel your account.
Choose the option for checking your account. When asked for your account number, dial randomly
For voice-based systems, simply say 'operator' over and over. Otherwise, just mumble – most systems only ask you to repeat yourself twice before you are directed to an operator.
If all else fails, here's the prompts to speak to an operator for the major banks and financial societies:
American Express (1300 736 659) – Press # and then 0
ANZ (13 13 14) – press 0 five times after hearing menu options, then you'll be transferred to an operator
Aussie Home loans (13 13 33) – dial 0 four times to be put through to an operator
Bankwest (13 17 18) – Press 0 twice, then *
Bank of Melbourne (13 22 66) – Press 0 three times slowly, then press * slowly at least seven times
bankmecu (132 888) – press 0 four times
Bendigo bank (1300 366 666) – press 0, then press 0 again
Commonwealth bank (13 22 21) – dial # twice , wait for the prompt to start speaking again and then dial # twice again to get through to an operator
HSBC (1300 308 880) – and hold the line, you'll be put through to an operator
ING Direct (13 34 64) – ignore the menu options, dial # three times and you'll be put through to an operator
Macquarie Bank (1800 806 310) – Simply hold the line to speak to an operator
ME Bank (13 15 63) – Press 3 to speak to an operator
NAB (13 13 12) – Press # at least eight times until the prompt asks you for your identification number, then press # again slowly at least three times and it will transfer you
RAMS (13 72 67) – Listen to the menu, then press 6 to be put onto an operator for enquiries
Suncorp (13 11 34) – Simply hold the line and an operator will answer
Virgin Money (13 37 39) – press * and 0 and then press 1 to speak to an operator
Westpac (13 20 32) – Press # at least nine times slowly, wait for the prompt to ask you to say what you're after, press # again and when it asks you for your identification number, press # twice