Happiness is volunteering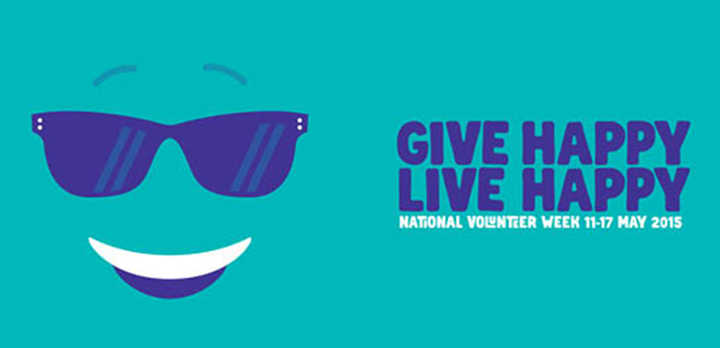 Have you ever thought about volunteering? Maybe you're one of the six million Australians who already do. Many of our Starts at Sixty readers are dedicated volunteers in their local communities and we think they're onto something big.
Official research shows you'll be a happier person if you're a volunteer.
Brett Williamson, CEO of Volunteering Australia says not only are volunteers helping to make the lives of everyone around them happier, they too are happier as a result.
"Research tells us that just a few hours of volunteer work makes a difference in people's happiness. It's proven that volunteers are happier, healthier and even sleep better than those who don't volunteer".
'Give Happy, Live Happy' is the theme of National Volunteer Week 2015 from 11-17 May.
Ad. Article continues below.
"We want to make Australia the happiest place on earth by asking every Australian to give as much time as they can. Whether it's one hour of your time or an ongoing commitment, it's easy to share your skills and interests to give happy and live happy," Mr Williamson said.
Did you know, if volunteering was an industry it would be the largest in Australia? Volunteers contribute a staggering $290 billion a year to Australia's economy.
National Volunteer Week is a chance to thank them for their commitment and service and to encourage other Australians to take up the volunteering cause.
Here are some good reasons why volunteering could be your new calling in life:
Fun facts about volunteering
Ad. Article continues below.
Volunteers are happier, healthier and sleep better than those who don't volunteer – doctors should recommend it.
96% of volunteers say that it "makes people happier".
95% of volunteers say that volunteering is related to feelings of wellbeing.
Volunteering results in a "helper's high", a powerful physical and emotional feeling experienced when directly helping others.
Just a few hours of volunteer work makes a difference in happiness and mood.
Sustained volunteering is associated with better mental health.
Altruistic emotions and behaviours are associated with greater well-being, health, and longevity.
A strong correlation exists between the well-being, happiness, health, and longevity of people who are emotionally kind and compassionate in their charitable helping activities.
The experience of helping others provides meaning, a sense of self-worth, a social role and health enhancement.
From 1995 to 2010, the number of volunteers in Australia has doubled from 3.2 million to 6.1 million. But there's still room for more volunteers across a range of sectors and in every region of the country.
If you're interested in volunteering, go to www.voluteeringaustralia.org to search over 10,000 vacant volunteering positions and find the perfect role for you.
And if you're already volunteering, tell us about it. How do you volunteer your time to help others and how happy does it make you?  Is volunteering your secret to happiness?