Guess which mainstream retailer is using size 16 mannequins and older models?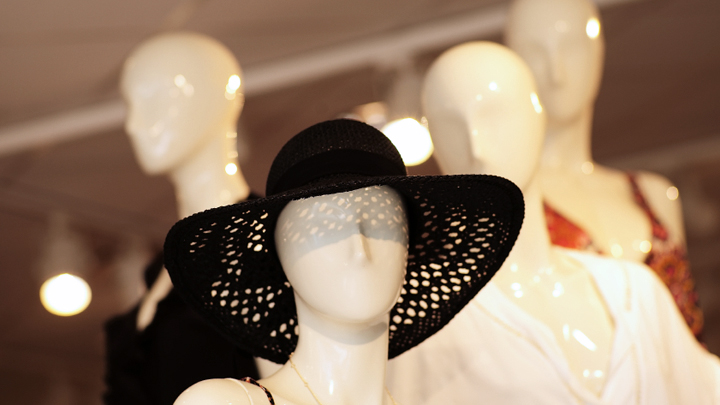 Let's be honest: the days where we could compare our frames to the mannequins are well behind us.. or are they? We're used to seeing stick thin mannequins craned in positions we could never aspire to be, but now, one Australian retailer is set to change that.
Target have come out today and announced they will roll out size 16 mannequins across 49 stores.
InsideRetail reports the mannequins, which have been produced specifically for Target, will be first launched at its Chadstone store today then nationwide.
In an overhaul of their stores, this is just the first step in improving the customer experience, including beauty advisors, cafes, photo kiosks, clothing alteration, and click and collect.
Stuart Machin, Managing Director at Target Australia, believes that initiatives like the mannequins are a small but vital step in continuing Target's promise to make quality style and fashion not only more affordable but also more accessible and relevant for women.
Ad. Article continues below.
"The average customer is a size 14, so it's baffling that the Australian retail industry still uses a standard size 8 mannequin when we are merchandising product. We want to change the way Australian retailers represent women, and we hope that these mannequins will help to start a new conversation in the fashion industry, and trigger some change".
"We know how important it is to be accessible for real Australians. We've always tried to cater for all sizes – from introducing our petites line with our Dannii for Target range right through to the Belle Curves collection that caters for women up to size 26. The real-sized mannequins will take this commitment to diversity one step further, by helping everyday women to accurately see what clothes will look like on themselves and on a body that they can identify with," Machin said.
In addition to their great new size 16 mannequins, I personally noticed this image on their Instagram photo, with no fan fare around it – perhaps because older women are one of Target's main customers!
Ad. Article continues below.
The comments on the post were all positive, saying it was great to see an older model in their catalogues. Here's hoping other stores take their lead.
Tell us, is it about time Target and other retailers had larger mannequins? Will you shop there more often now?