Greengrocers are making a comeback… What are your memories?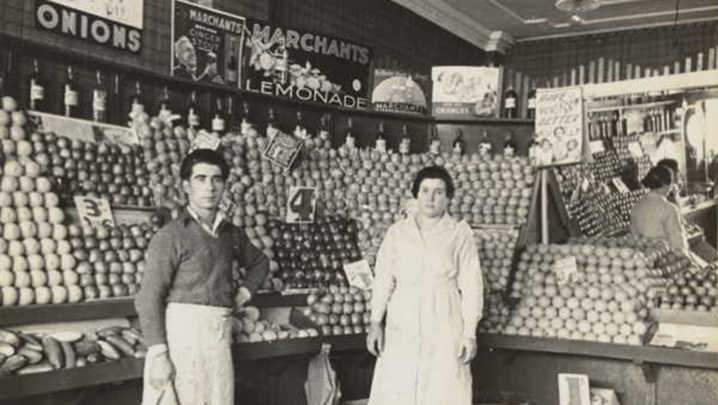 The greengrocer has always been a part of our lives. When we were growing up it was where the potatoes, carrots and onions in our dinner came from. When we were teenagers it was where we'd ride our bikes past and the owner would shout out a hello to us, because he knew us all by name. Then when we were old enough, it was the first place we worked. We went up through the ranks first loading fruit and vegetables into the carts, then weighing them for customers and then we were on the til. Then when we had our own families and moved away, we'd make a special trip to stop by whenever we were in town again. They were often family owned and many were started by Europeans who'd immigrated to Australia.
The greengrocer was a part of our lives for so many years but over the last two decades, they've become a dying breed. However, new research suggests that they could be on the rise – and we couldn't be happier. So today tell us, what are your favourite greengrocer memories?
According to a study conducted by Project Harvest, there's an increase in the amount of people shopping at a greengrocer. The study found that over the last year 37 per cent more Australians are buying beans at the greengrocer and 25 per cent more Australians are buying carrots at the greengrocer.
This is finally some happy news for the greengrocers of the past because now they get to make a come back.
The rise and monopolising effect of shoppers that the major supermarkets had 20 years ago saw so many small businesses go out of business, particularly greengrocers. Being able to supply produce in bulk for lower prices and the convenience of a "one stop shop" forced people to choose this over quality.
Ad. Article continues below.
But finally quality is back on our radar and more importantly, a personal experience when we shop. It's so much nicer talking to someone real instead of a computer at the checkout and this is what greengrocers have always been known for.
Kurt Hermann, from horticulture lobby group Ausveg, told the ABC consumers still visited the major retailers for bulk buying, but preferred to visit greengrocers for individual vegetable purchases.
"On average, Australians are shopping up to three times per week, so we're seeing they are in fact visiting their major retailers to do a bulk shop, but then they are adding additional shopping visits," he said.
"That may be to top up or grab specific ingredients, and on those occasions they visit the local greengrocer because they enjoy the experience.
"They may have developed a personal relationships with the grocer themselves and that experience is providing them with something they're not getting from the major retailers."
Ad. Article continues below.
The experience of shopping is becoming more and more important and greengrocers add a few extra elements that the big supermarkets just can't match.
The research into consumer behaviour showed that people have very specific feelings associated with purchasing vegetables.
Mr Hermann said, "It makes them feel healthy, it makes them feel responsible, it makes them feel fresh, interestingly.
"So it's not just a price matter. There are a number of emotional attributes to purchasing vegetables."
So it looks as though one of our favourite parts of the past could be coming back again, and we can't wait until it does!
Tell us, what are your memories of the greengrocer? Do you still use a local grocer? Share your thoughts in the comments below…