Grandparents' nightmare is a shocking reminder for us all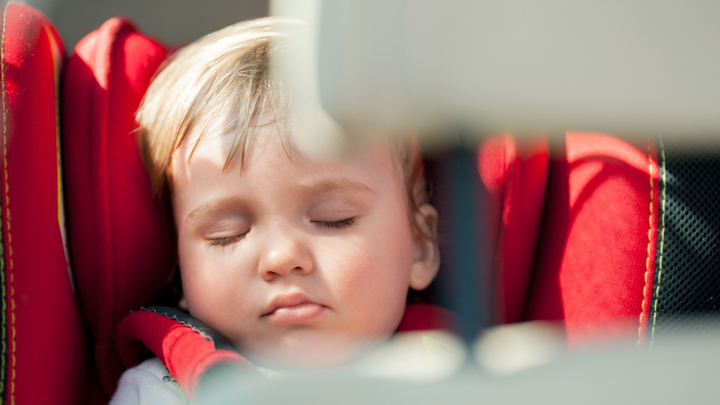 Kyle and Meta Hendershot were babysitting their 11-month-old grandson on Saturday when the unthinkable happened.
They were in the church with members of their family when the boy's mother asked them where her son was… he had been left in the car.
It looks at this stage to have been accidental. Walker County Sheriff Steve Wilson told CNN it was at that moment "the grandparents realised that the child wasn't [in the church]," Wilson said. Temperatures in the area in Georgia, USA, hit 32 degrees but in car with no ventilation, temperatures can soar up to 80 degrees in as little as 15 minutes, the sheriff said.
The family is blaming a "lack of communication," saying the relatives believed one of the others in the car had brought the child in and put him to sleep, reports TIME.
Sadly, little Jaxon was not the first child to die in a hot car this year, but with more reminders to double and triple check your grandchild's whereabouts, we can reduce that number to zero.
Leaving children unattended in the car, even for a short time, can be fatal and this terrible story has shown that you can NEVER leave children in the backseat.
Ad. Article continues below.
Children do not tolerate heat as well as adults because their bodies generate more heat than an adult's. Children also lose more fluids than adults and can become dehydrated in a matter of minutes.
KidSafe WA gave these tips for driving with your grandchildren:
If you have to leave the car, even to run a quick errand; take the children with you.
Do not use the car as a 'baby-sitter' substitute.
Between 1st September 2013 and 31st August 2014, Ambulance Victoria paramedics rescued 1,165 children who had been left unattended in a car… and that's just in Victoria.
In the past, there have been other tragic circumstances where a parent absentmindedly left the child in the car, thinking they had dropped them at daycare when in fact they were in the backseat the whole day. It's that auto-pilot mode we can sometimes go into that can put our young ones at risk.
Ad. Article continues below.
So let's remember today that next time we have our grandchildren with us that we don't just assume they'll be taken out of the car and we can walk away. Let's double and triple check the seat. Let's take them out of their seat when we need to run a quick errand – it could save a life.
Share your thoughts below.