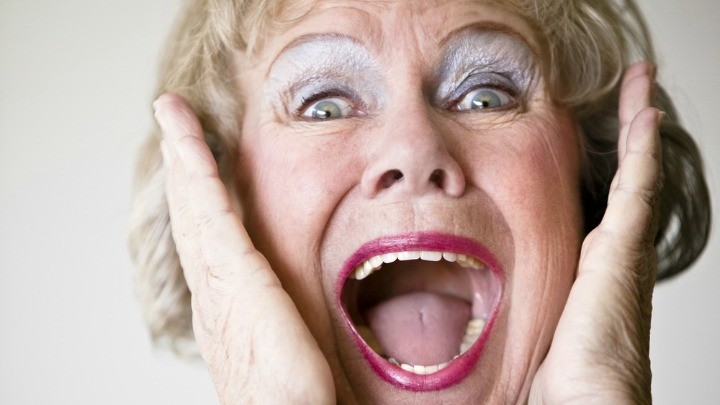 How to do react to good news? Do you scream, cry, swear, pray, believe, disbelieve – or all of the above? That's how it pans out for this woman, whose daughter Lyssa concocts an elaborate way to surprise her mum with the good news.
First, they sent a framed photo that said "Baby arriving in November" with Lyssa pointing to her stomach, but it took her mum a moment to catch on to the message.
Grandma-to-be's reaction is so perfect in the way she moves through eight kinds of emotion and back to sheer joy in the space on one minute. From the dog jumping up to the laughter, to the voice getting more and more high-pitched as she rides a rollercoaster of emotion, this lovely clip brought tears to our eyes.
Do you remember the moment you first became a grandparent? How did you react? 
Comments