Grandparenting classes: Why you might need to take one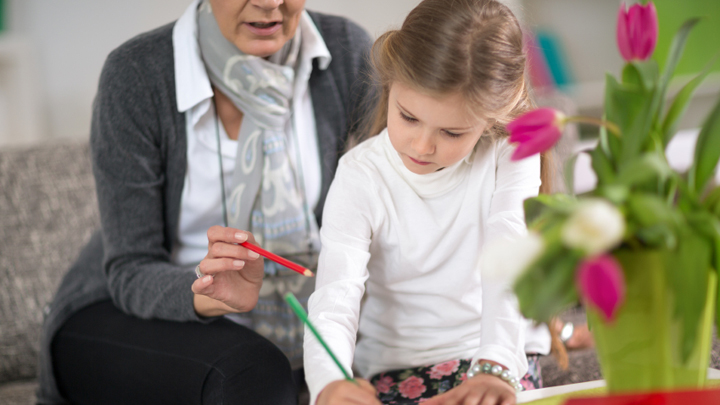 It doesn't seem out of the ordinary for your children to go to parenting classes, so if given the chance to take a grandparenting class, would you baulk at idea or embrace it?
Grandparenting classes have become more and more popular of late as an increasing amount of grandparents admit they need to brush up on the basics or even learn the newer ways of caring for a baby.
It does make you wonder though: have things really changed that much since we last had a baby in our arms?
Grandparenting classes are often offer by hospitals or health services, and at the very least, will send the parents-to-be the message that you are serious about being a good grandparent.
A grandparenting class is likely to cover:
Ad. Article continues below.
What has changed in prenatal care and delivery
What has changed in child care
What grandparents need to know to keep their grandchildren safe
How to support the parents and accept their decisions
There may also be the option to do child first aid.
And despite what we may think about going to a grandparenting class, it might put your daughter or daughter-in-law at ease knowing you have brushed up on your skills – including how to use new car seats and strollers.
Those who have been to grandparenting classes may feel empowered and excited that they have made the extra effort. You could even tell the mum-to-be you passed Grandparenting 101!
New grandparents are often surprised to learn that women can stay home in early labour, and most mothers are conscious during birth (unlike in the 60s and 70s when mothers may have been given drugs to put them in the 'Twilight Zone')
Ad. Article continues below.
"Tummy time" and "Back to Sleep" weren't part of the playbook we gave birth but if you don't know what those terms are, you have a lot to learn about newborns.
Before you defend your knowledge, you need to know that while babies themselves haven't changed, what we know about them has. It can be hard to admit you need a little help or might not know what is the done thing in 2015 when it comes to grandparenting – no one likes to admit that what they did for 20+ years is redundant.
Grandparenting classes bring what you already know and adapt it to the present day so you can be the best grandparent you can be.
So with that said, would you take a class?