Granddaughter takes her grandfather to her high school formal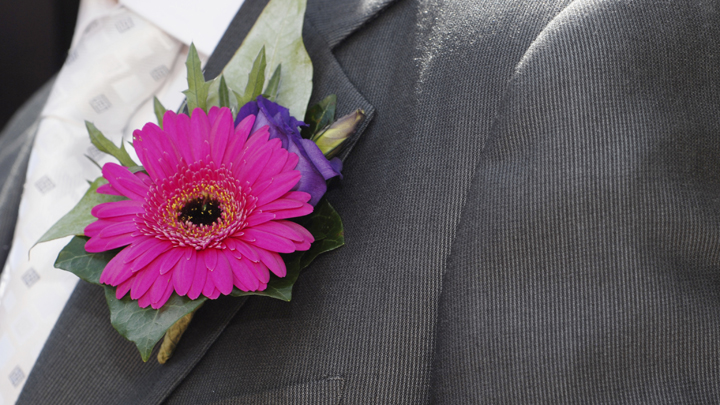 A very caring granddaughter has done something very few grandchildren do these days: she took her grandfather James to her high school prom. Why? Because he never got to go to his.
According to the Huffington Post, James Drain, an 80-year-old Korean War vet was unable to go to his prom because he dropped out of school. Joy Webb, his granddaughter asked him to be her date – he said "yes".
"I think prom is kind of a big thing for everybody. Most everybody remembers going to their prom and I wanted him to have that experience too," the 17-year-old from Albertville, Alabama, told the Daily Mail.
Her principal allowed her to take her grandpa along to the most important event on the school calendar. The big prom was held last Saturday and the pair looked absolutely adorable.
"I can't wait, can you?" Drain asked his granddaughter.
Ad. Article continues below.
"No, I can't wait either. I'm so excited. You look so handsome," the teen replied.
"My family is everything to me, and I love him so much, and it's just like really special to me because I know not many people get to do that," Webb said. "I know he loves me and I love him, and it's just really neat and special".
Isn't that so heartwarming? Check out the photos below and tell us, has your grandchildren ever done something amazingly kind for you?
Ad. Article continues below.
Awesome teen brings her 80-year-old grandpa to his very first prom http://t.co/H8FGQyEPpq

— Huffington Post (@HuffingtonPost) April 15, 2015
Teen Invites Her 80-year-old Grandfather to Prom (Video) http://t.co/G8tocTkrNJ #GoodNews #Kindness

— Barbara Jacoby (@letlifehappen) April 15, 2015
This is a great story. A teen in Alabama took her 80 year old grandfather to his first prom. WATCH: http://t.co/47yk55hPsu

— 99.7 Canton (@997canton) April 15, 2015