GPS devices have come a long way since the 80s. Here's why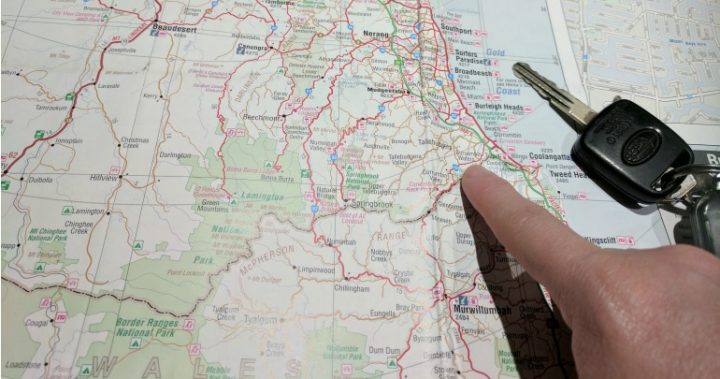 Remember the days of driving long distances, when a giant map was the only thing between you getting to your next destination or getting totally lost. Let's not even talk about folding them back up again. And for around town it was a massive street directory, flicking between pages as you went off one map frame to the next, ten pages away.
Technology sure has changed in that regards, for the better.  
These days you can be directed to the fastest route with the least traffic, all thanks to your smart phone or a GPS (global positioning system) device, with not even a single argument in sight between the navigator and driver. 
It was in the 1980s that the public got its first look at a GPS device. Before that it was military technology. In 2000 the accuracy of the devices was upgraded, actually making them reliable.
But navigation devices have changed a lot since they were first on the scene. Not only has the technology improved, but the price has come down – a lot. Early models would set you back around $2,000. Nowadays, you can buy one for less than $200, and a good one at that.
Ad. Article continues below.
Navman, one of the most famous GPS device providers, has released the latest versions of its MOVE and EZY sat-navs, the MOVE85LM and EZY400LMT.
The new Navman devices are worlds away from the ones on the market 10 years ago, with touchscreens, safety alerts, free lifetime map updates, spoken safety alerts, built-in multi-language options, landmark guidance and live traffic updates.  Plus, they come with simplified menu screens with fewer, larger icons so you're not having to scroll through loads of buttons while in the car.
The Navman MOVE85LM has an RRP of $139 while the Navman EZY400LMT has an RRP of $169. Both products include a one-year warranty and are available at all major electronics retailers. You can find yourself a basic unit for around the $100 mark if you shop around, such as the TomTom START 42. While the screen is small at 4.3″, it is a touchscreen and includes free lifetime map updates. If you looking top of the range they are still less than $500, such as the Garmin Drive Assist, which even includes live parking information, including pricing and availability. 
While the lower price and easy-of use is tempting, though, it's good to remember to be safe when using a GPS device while driving. There have been a number of accidents reported in which people were too busy following their GPS and not paying attention to where it was taking them.
One woman in the US drove into a lake in the fog, while a Brisbane driver got stuck on a flight of stairs in the CBD. Most bizarrely, one woman drove for 900 miles instead of the expected 90 mile route … all thanks to the fact that she was slavishly obeying her GPS. The Belgian woman was headed to Brussels, the country's capital, but ended up crossing five borders to end up in Croatia. The need to stop several times for petrol, or even for a quick nap, never alerted her to the error. 
What do you use to navigate while on the road?