Government goes to war... on cats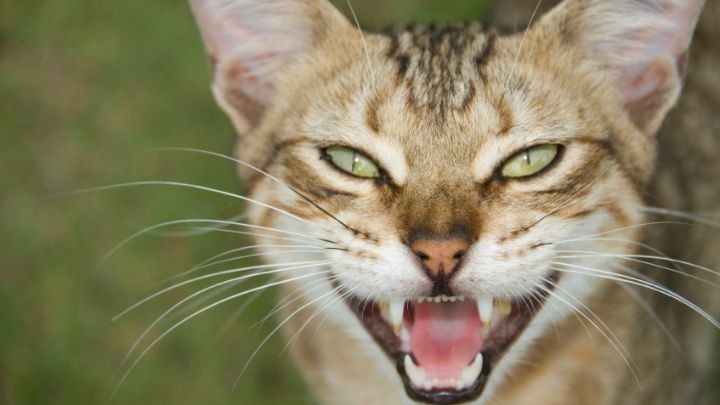 A nationwide war on cats has been declared in the hope the move will help protect more than 120 native species brought to the brink of extinction by these top-class predators.
Over the next five years, poison baits will be used to kill two million feral cats. The government has also created a phone app called FeralCatScan so the public can alert authorities about sightings of the animals.
Ad. Article continues below.
"It is very important to emphasise that we don't hate cats," said Gregory Andrews, threatened species commissioner.
"We just can't tolerate the damage that they're doing any more to our wildlife … More than 120 Australian animals are at risk of extinction from feral cats. So the scientific evidence is crystal clear that they're the biggest threat," he told ABC radio.
Scientists believe feral cats have been involved in 28 of Australia's 29 known native mammal extinctions in the past 200 years. and environment minister Greg Hunt says action is necessary to prevent further extinctions.
There are an estimated 20 million cats across the nation – and they kill about 75 million native animals a day.
Also in the government's sights in tighter regulation of cat ownership and the enforcement of population control measures such as desexing and microchipping.
"By 2020, I want to see two million feral cats culled, five new islands and 10 new mainland 'safe havens' free of feral cats, and control measures applied across 10 million hectares," said Mr Hunt.
Some councils have already passed laws that say cats must be kept inside at all times, and there are calls for this policy to be adopted more widely. Many councils impose a cat curfew that prevents them from being out at night when they are most predatory.
How do you feel about the government's plan to kill two million cats? Are you a cat owner? How would you feel about keeping your cat inside all the time?