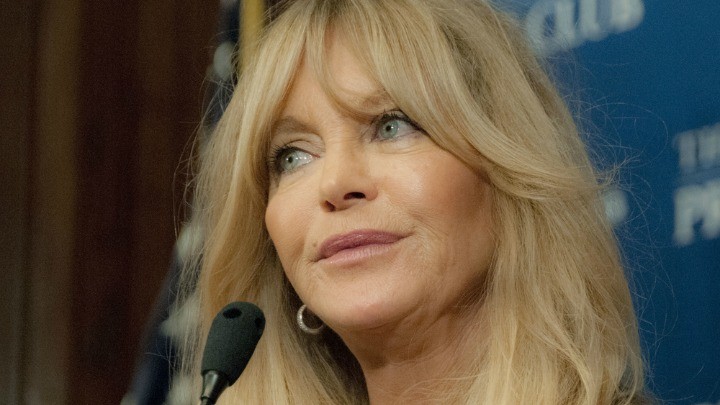 Goldie Hawn was just gorgeous on the red carpet at the 2015 Glamour Women Of The Year Awards in New York yesterday, wearing a sleek fitted suit that was both feminine and strong.
Quite fitting considering Goldie was there to present the the Hollywood Hero trophy to Reese Witherspoon who used her acceptance speech to have a rant about how women are portrayed in the media.
Ms Witherspoon aired her grievance with one line she finds in many scripts. "I'm not kidding, go back and watch any movie, and you see this line over and over. You're going to see it now." she said.
"It is my most hated question, and I dread reading scripts that have no women involved in their creation. It never fails that I get to that part, and the girl turns to the guy, and she asks, 'What do we do now?'
"Do you know any woman in any crisis who has absolutely no idea what to do? It's ridiculous that a woman wouldn't know what to do."
Goldie, who has played a mixed bag of female characters, ranging from hopeless to devious, passed the baton over to Ms Witherspoon with her usual impish style. Please don't change Goldie!
Tells is, which is your favourite Goldie Hawn character? And what do you think today's female actors have the older generation to thank for? 
Comments