Get your life organised in 2015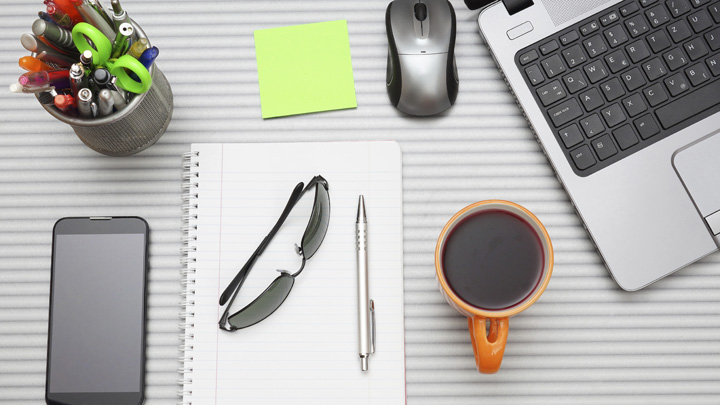 If your New Year's resolution is to get organised but you haven't yet started, then we have some awesome ways to get into gear! Organisation can be easily procrastinated but there are some great ways to do it without spending a lot of time or money.
1. Sort out your paperwork into a folder with sections
Ad. Article continues below.
2. Keep a list of your passwords in a safe place.
It's tempting to use the same password for everything but this makes you vulnerable and at a disadvantage if you have a virus or someone tries to hack into your computer or scam you. Create a small notebook with your passwords in it and refer back to it when necessary. Don't make it obvious it has your passwords either! You can also use smart phone/table apps to store your passwords.
3. Organise your house for 15 minutes every day
Designate yourself an organising task every day and you will be able to relax sooner. Tomorrow, why not sort out your mail? Then the next day, try cleaning and sorting your fridge.
Ad. Article continues below.
4. Backup your computer and phone
Backing up your files is important in the digital age as the things you treasure are more likely to be stored on one of your devices. Google offers Cloud services, as does Apple. You could alternatively use a backup hard drive but it may be at risk or being damaged. If you store your files online, you can access it at any time from anywhere.
5. Organise your wardrobe
Ad. Article continues below.
You can put it off as long as you want but there will come a day when you will have to do some culling in your wardrobe. Take a few hours to sort out what you want to keep, throw or sell. You could make some money to reward yourself!
6. Check all the expiry dates in your cupboard and medicine cabinet
It can slip our mind to check the expiry of something we have in our cupboards but it is really important that we don't ingest things that are past their expiration date. Take a look through your spices, flavourings and medicines and make sure they are still able to be used.
Ad. Article continues below.
7. Scan your photos into your computer
This could take several months to do so try to scan some photos for 10-15 minutes a day until you are done. Digitising photos is important because having that backup copy makes it easier to find them in the future, but also safe guards incase of the unthinkable. If you don't have a scanner, they are quite affordable to buy, or use at your local library or office shop.
8. Clean out your odds and ends drawer
We all have an odds and ends drawer but usually it's just a whole mess. Grab yourself a cheap cutlery drawer and use the slots to organise the drawer.
What are your other ideas for getting organised? How have you been organising your life this year? Tell us below.