Get wrinkle-free clothes without an iron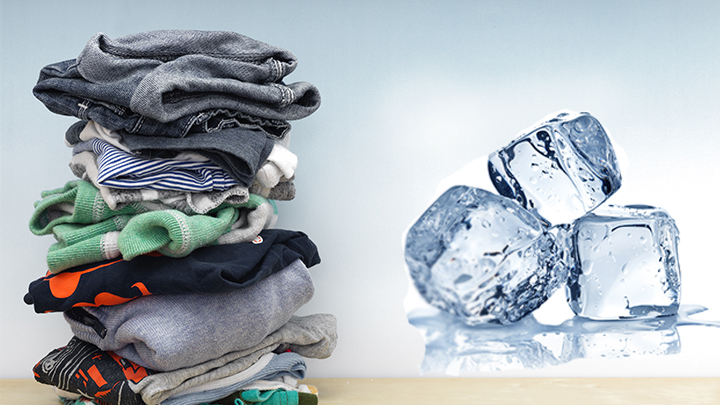 Is your ironing basket piling up? It is such an effort standing by the ironing board doing shirt after shirt. If you are in a rush or just don't have the energy to iron, here is a trick that require no effort at all!
What you need:
Ice
Tumble dryer
Wrinkled clothes
Method:
Place the wrinkled clothes into the dryer with a few blocks of ice.
Set the dryer on high for about 15 minutes.
Stop dryer and take out the clothes.
Ad. Article continues below.
You will be surprised that the clothes are wrinkle-free!
Watch this video to see how it is done. 
Will you try this trick? Do you have a hack to get wrinkle free clothes?