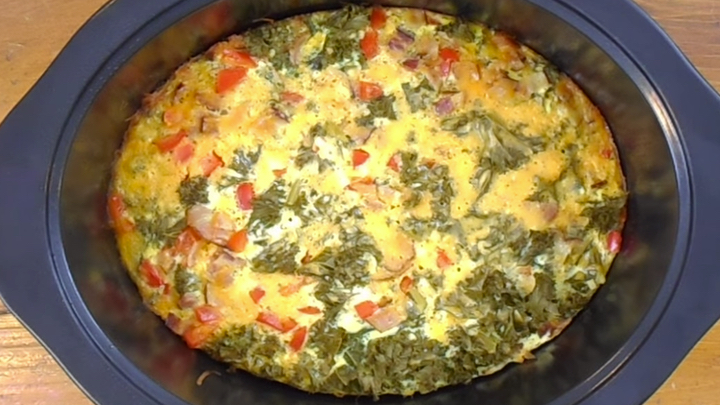 Looking for dinner ideas or have a busy afternoon ahead? Get this recipe in the slow cooker now for a delicious meal later. Your taste buds will thank you, and it's a fantastic way to use up any leftovers you have in the fridge.
You can also increase the quantities to make bigger squares. Very rarely do two quiches the same and that is the fun.
Makes 24 squares • Preparation 10 mins • Cook 1 hour
Ingredients
8 eggs
⅓ cup low-fat milk
200 g (7 oz) lean, fat-trimmed bacon (or ham or cooked chicken), diced
2 spring onions (scallions), thinly sliced
½ red capsicum (pepper), finely diced
4 small mushrooms, finely diced
⅛ red onion, finely diced
⅓ cup corn kernels
Method
Put the eggs and milk in a large bowl and whisk to combine. Add the remaining ingredients, season with salt and freshly ground black pepper, and stir to combine.
Line a slow cooker with baking paper. Pour the mixture into the slow cooker. Place a tea towel (dish towel) under the lid and cook on LOW for 1 hour, or until the quiche is set.
When cooked, remove the quiche from the slow cooker using the paper to lift it out. Slice into small squares.
Enjoy hot or cold. Makes a great lunch for tomorrow as well. There is an alternative recipe that is equally delicious.
Are you going to be cooking up this amazing dish tonight? What other slow cooker recipes are a must in your kitchen?
Comments