Gently recover your dry peeled hands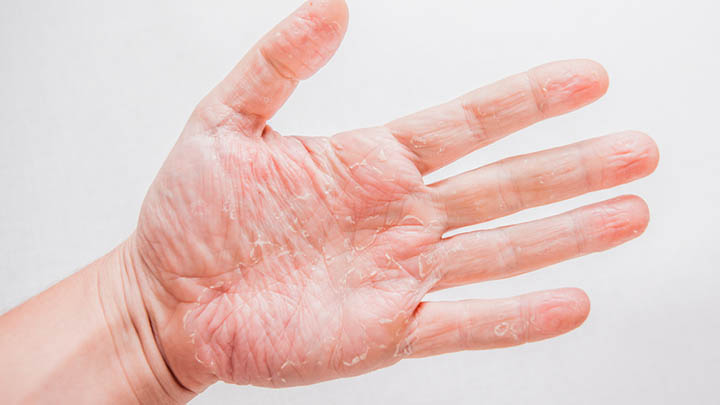 There are many reasons our hands can peel: excessive perspiration, skin rashes, allergies and eczema, to name a few. No matter what the cause, it can lead to inflammation, itchiness and discomfort, not to mention general embarrassment.
While there may be a temptation to scratch, this can increase the risk of infections. Try these soothing tricks instead, and tell us: what have you tried to soothe dry or peeling hands? Are there any home remedies you would recommend?
1. Coconut oil or milk
Coconut oil contains fatty acids that help strengthen dry and flaky skin. While the main benefit of coconut oil is its powerful moisturising quality, it also contains properties that fight fungal and bacterial infections. Apply it directly on the affected skin for 10 minutes.
2. Cucumber
Ad. Article continues below.
Cut a cucumber into thick slices and gently rub onto the peeling skin. Continue for several minutes until the cucumber juice starts to absorb into the skin. This will help help if feel fresh, rejuvenated and soft.
3. Water
There are two ways water can improve peeling hands: by drinking it regularly to hydrate your body, and by applying it directly to your skin. If you'd rather not take a full bath, simply place your hands into hot water and keep them there 10-20 minutes, until it's lukewarm and the peeling skin begins to soften.
4. Olive oil
Olive oil is another worthy ingredient to rub into your peeling hands thanks toe the magic ingredient of omega 3 fatty acids. For best results, gently massage it into the peeled skin, let it abosrb overnight, and wash it off the next morning.
Will you try these tricks? How do you keep your hand smooth and peel-free?