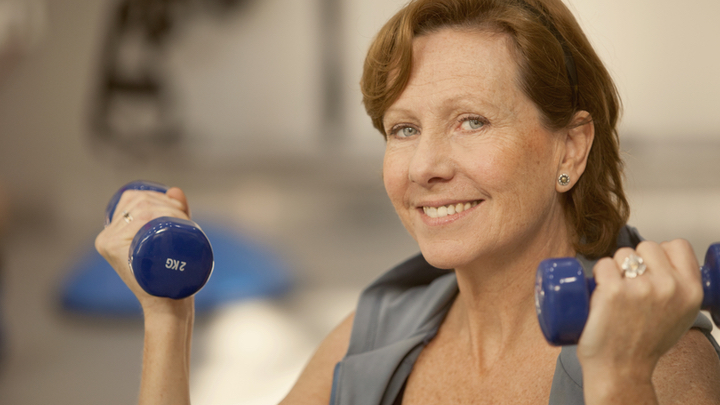 An 87-year-old man visits the doctor for a checkup. "Mr Smith, you're in great shape," says the doctor afterwards. "How do you do it?"
"Well," says Mr Smith, "I don't drink, I don't smoke, and I believe that if I'm good to others, then good things happen for me. The only concern that I have is that when I go to the bathroom in the middle of the night, I get this blinding flash of light."
The doctor runs a battery of tests to see what is wrong with Mr Smith, but everything comes back normal. Concerned, the doctor finds Mrs Smith in the waiting room and tells her what her husband said.
"I don't think that's anything to worry about," she says. "And on the bright side, at least this means it wasn't my lasagne that was stinking up the fridge."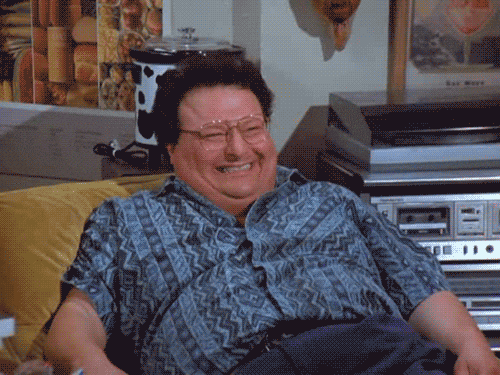 My diminutive aunt Flora, just four feet, nine inches tall, accepted an offer to visit a health club for a free session. After being greeted heartily, she was shown where she could change and told an instructor would soon be with her.
Having changed her clothes, Aunt Flora went back to the exercise area. Along one wall she noticed a silver bar that was not in use and decided to try her hand at chin-ups while she waited. She jumped up, barely reaching the bar, and managed to strain through two chin-ups before the instructor came to her side.
Smiling politely, the instructor said, "If you want to let go of the coat rack and follow me, I'll be glad to help you get started."
Comments