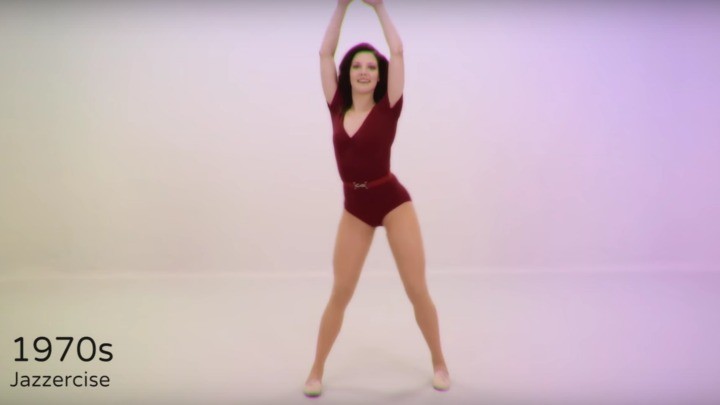 Do you remember the wedgie-ensuing leotards of the 70's and 80's? The aerobics craze which quickly dominated women's fitness? The fluorescent sweatbands and, of course, Olivia Newton's "Let's Get Physical" playing in the background!
If you look at the current workout fads, like Cross Fit and HIIT, you might think things have changed a bit. Well, if you look back even further, past the aerobics and Jazzercise of the 70's and 80's you'll see that women's fitness has changed a lot!
To highlight just how different it is Beneden Health released a video, "100 Years of Fitness in 100 Seconds".
As the title suggests the video follows women's fitness crazes of the last 100 years showcasing workouts from simple stretches in 1910 to hula-hooping in the 50's and dancing Zumba in 2010.
"We are very lucky to live in an age where we can take our pick from numerous types of exercise, to find one that suits us. What you might not know is that keeping fit didn't begin with Lycra and areobics classes. Men and women have been keeping themselves in shape for more than a century, and in many cases, with strange equipment bearing little resemblance to what we use today," Beneden says.
Not only do you see the workouts evolve, but the outfits or 'active wear' women wore also change dramatically! From the modest fully covered skirt and button up top, to the crazy lycra leotards of the 80's to the latest craze of crop tops and shorts!
Do you remember wearing any of these outfits? What was your favourite exercise?
Comments