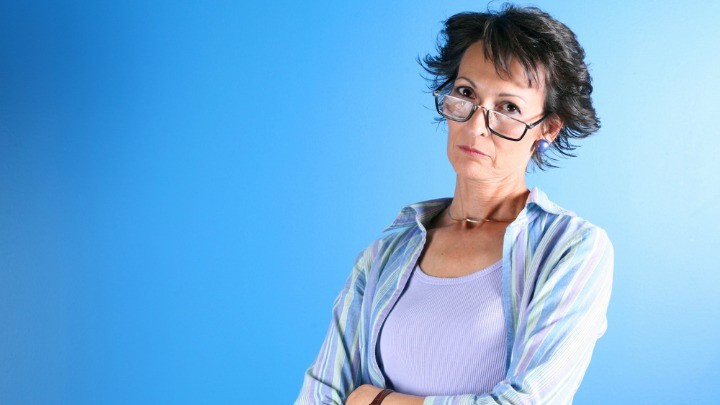 It was cold, wet and miserable outside. A grandmother was helping a her grandson put on his boots. He had asked for help and she could see why. Even with her pushing and him pulling, it was hard work getting those boots on the child's little feet. Finally, pushing the second boot on, she sat back and sighed.
Grandma almost cried when the little bloke said, "They're on the wrong feet."
Sure enough, when she looked, they were. Unfortunately, taking them off was almost as bad as getting them on. Grandma kept her cool and, after yet another struggle, managed to get them off, then back on, this time the right way around.
As they finished, the boy said, "Grandma, these aren't my boots."
Feeling her gorge rise, Grandma wanted to shout, "Well, why didn't you say so?" Instead, she made a supreme effort, calmed herself and helped remove the boots yet again. It was a battle, but finally they succeeded.
Barely had the second boot come off when the boy told her, "They're my brother's boots but Mum said I should wear them today."
Not knowing whether to scream or cry, teacher mustered every last bit of reserve she had and resumed the battle to get them back on his feet.
Helping the little bloke into his coat, teacher asked, "It's dreadfully cold outside. Where are your mittens?"
"I stuffed them in the toes of my boots".
Men with straightjackets had to attend the poor grandmother.
If you want to read some other great jokes, 

click here

. Or to submit one of your own to share with the Starts at 60 community, 

click here.
Comments