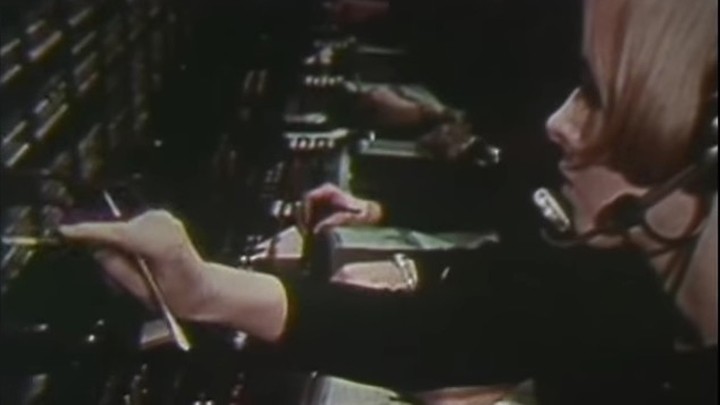 Many Starts at 60 readers have told us that their first job was as a switchboard operator, so today we thought we'd take a look back at this formerly very crucial profession.
Do you remember the manual telephone switchboards, which you would use to calls by inserting a pair of phone plugs into the appropriate jacks? Each pair of plugs was part of a cord circuit with a switch associated that let you take the call. Each jack had a light above it that lit when the telephone receiver was lifted.
The switchboard itself had a high back panel, which consisted of rows of female jacks, and on the table or desk area in front of the operator were columns of keys, lamps and cords. Each column had a front key and a rear key, a front lamp and a rear lamp, followed by a front cord and a rear cord, making up a cord circuit. The front key was the "talk" key, which allowed the operator to speak with the person on the particular cord pair. The rear key on older "manual" boards and PBXs was used to physically ring a telephone. Each of the keys had three positions: back, normal and forward.
When a call was received, a jack lamp lit up on the back panel and the operator responded by placing the rear cord into the corresponding jack and putting the front key forward.
You might remember all those calls you had coming through – people trying to call long distance, or someone trying to find out what the time was! If the person wanted to call an extension, the operator placed the front cord in the associated jack and pulled the front key backwards to ring the called person. After connecting, the operator leaft both cords "up" with the keys in the normal position so the people could talk. You knew when they had finished their conversation because the light on the supervision lamps went off.
It was a very fast process that required a lot of skill and patience, and there are surely some very fond memories.
Have a watch below and tell us what memories it triggers!
Comments