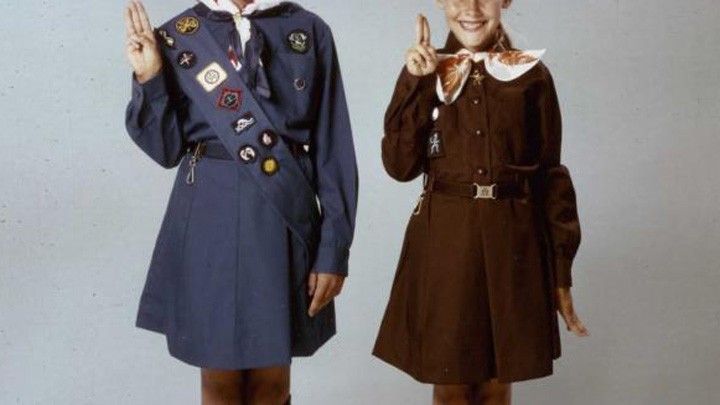 Over one million women in Australia have been a Girl Guide at some point in time! Do you remember being one?
Girl Guides Australia (GGA) provides a girls-only space and its mission is to enable girls and young women to grow into confident, self-respecting members of the community. Membership is open to all girls and young women from all cultures, faiths and traditions. Founded in 1910, the girls-only organisation has 30,000 members (as of 2010) including 18,000 youth members, aged 5 to 17.
For many years, the Guide Promise closely resembled that of Girlguiding UK:
I promise that I will do my best:
To do my duty to God,
to serve the Queen and my country,
To help other people, and
To keep the Guide Law.
But in 2012, the promise removed the reference to God, instead replaced by "my beliefs", and removed the reference to the Queen:
I promise that I will do my best
To be true to myself and develop my beliefs
To serve my community and Australia
to keep the Guide Law.
The original and long-standing Guide Law, as established in 1910 was:
A Guide is loyal and can be trusted.
A Guide is helpful.
A Guide is polite and considerate.
A Guide is friendly and a sister to all Guides.
A Guide is kind to animals and respects all living things.
A Guide is obedient.
A Guide has courage and is cheerful in all difficulties.
A Guide makes good use of her time.
A Guide takes care of her own possessions and those of other people.
A Guide is self-controlled in all she thinks, says and does.
In 2010, Girl Guides Australia celebrated 100 years of Guiding across Australia. Let's take a look back at Girl Guides….
A group of girls together – it was a great way to make friends!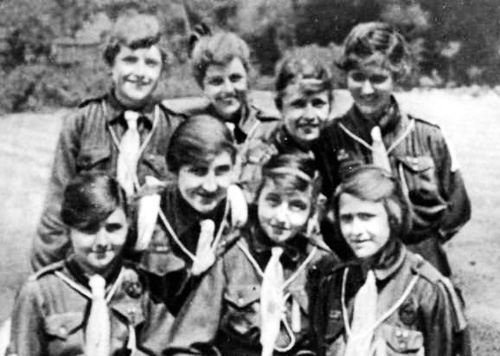 via Wikipedia
Pitching a tent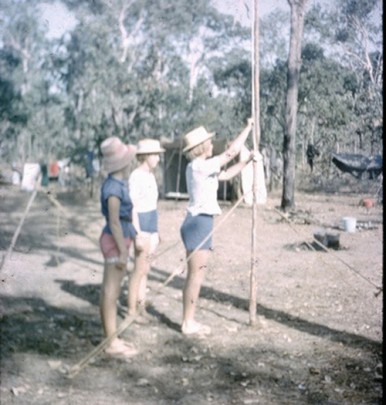 via NT Scouts
With founder Olave Baden-Powell in 1965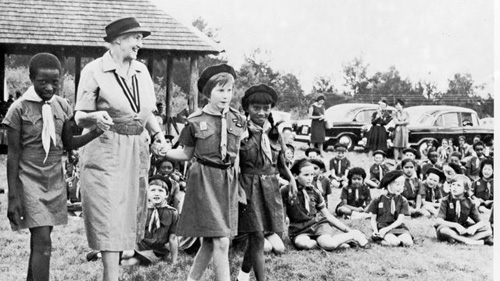 via WAGGGS
Land Ranger uniform in the 50s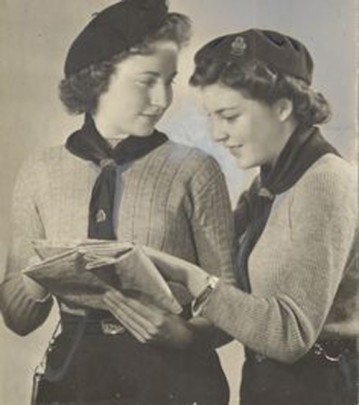 via Pinterest
Platypus Patrol emblem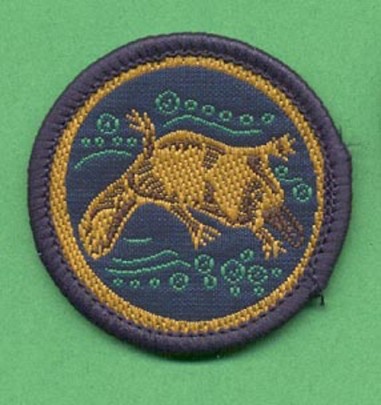 via Pinterest
Girl Guide cookies!
Badges were so fun to collect
Knot practice!
Some more badges and emblems
Camping and getting together was always so fun
Tell us, what are your memories of being a Girl Guide?
Comments