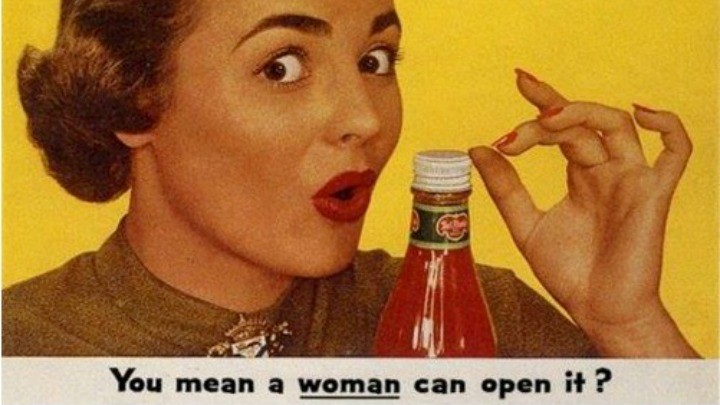 Before television and radio, print advertising was the way companies got brand recognition and created hype convincing customers to buy their products. They did this through quirky and creative ads capturing audiences, showing that their brand is what people need and want.
Now days there are many complaints made to companies arguing that their ads are objectifying women or offensive.
For the companies that are accused there is no where to hide with social media and so called 'key board warriors' attacking them for their poor taste.
Can you just imagine what would happen if they saw the degrading ads of the past?
We searched the internet for some of the worst ads from the 1920s to the 1970s and a lot of them left us pretty shocked!
There are ads from the 70's claiming that, "innocence is sexier than you think" and others from the 20's which suggest men don't care if you are clever they just want to know if you are pretty.
If these were portrayed as ads now there would be swarms of complaints about the objectification of women and stereotypes of women as house maids who don't leave the kitchen and men as the money bringers who should be glorified.
Take a look through the gallery below and tell us, do you think they are offensive or are we just too soft these days?
Can you think of any ads from your childhood that wouldn't be acceptable today?
Palmolive 1920s
Kelloggs 1930s
Cola 1950s
Chase and Stanborn Coffee 1950s
Van Heusen 1950s
Lux Soap 1954
Camel cigarette's 1959
Tipalet cigarettes 1960s
Ketchup 1960s
Hoover 1960s
Hardee's 1960s
Volkswagon 1964
Baby Soft 1970s
Weyenberg Shoes 1974
Lysol (undated)
Fairy Soap (undated)
Comments