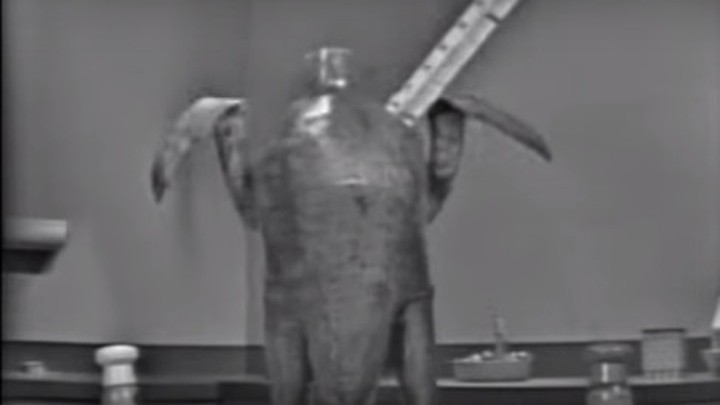 This is a little bit of fun to start your morning!
Do you remember the retro kitchens of the 60s and 70s? The laminate, the wallpaper, and all the appliances?
Kitchens were often bright and very funky, with space-like furniture, shag rugs, oranges and greens and mustard yellows – a style we still love today.
The 60s and 70s really marked a changed in decor and technology, especially here in Australia.
The below video is a musical short produced by Ernie Kovacs in which various objects in the kitchen come to life. The music they dance to is "Cherokee" by space age pop maestro Juan Esquivel.
In the video, you can spot a few items you may have had in your kitchen, as well as that iconic 60s music. You can see old faucets with the 'luke' tap, an egg slicer, a juicer, and even milk bottles.
Take a look at the video and some pictures of iconic 60s kitchens and tell us: what do you remember about this era?
Comments