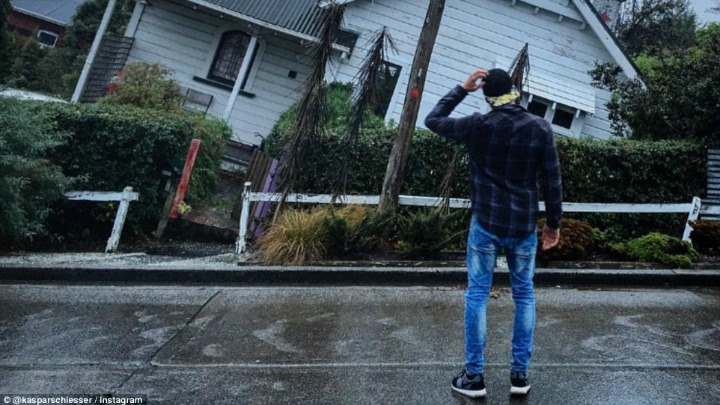 This topsy-turvy street in Dunedin, New Zealand, is baffling the internet. It has become an unlikely tourist attraction, with people sharing photos on social media of a bizarre optical illusion.
Baldwin Street, in Dunedin on the country's South Island, holds the title of being the steepest street in the world, even holding its place of pride in the Guinness Book of Records.
People regularly flock to the street to take photos with the properties that appear lopsided and upload them to Instagram. Residents in the street are used to people puffing up and down the steep street to take photos.
The stretch of road is a short, straight street that is a little under 350 metres long. It runs at a gradient of 1:2.86m, which means for every 2.86 metres horizontally, the elevation changes by 1 metre.
The street made headlines back in 2001 when a 19-year-old girl died after she tried to travel down the steep road in a wheelie bin.
It is also renowned for its annual running races and the Cadbury Jaffa Race where thousands of red chocolates are released at the top of the hill to raise money for charity.
Have you ever been here?
Comments