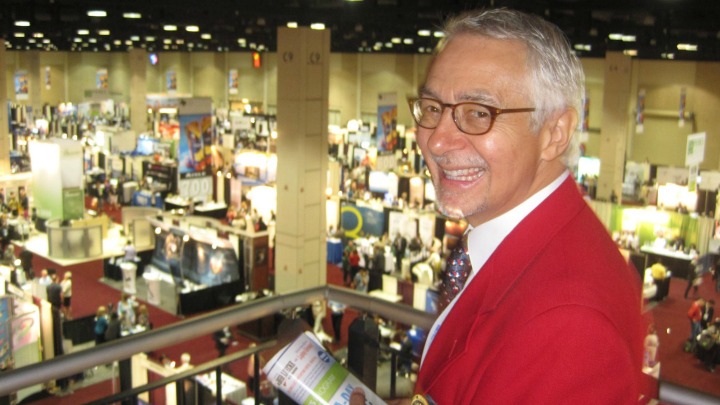 In the midst of all the great athlete stories, here's a great one from Rio that is of a grandfather and his grandson travelling on a subway, with hilarious results.
A Texas grandfather has been labelled the "coolest papa out there" on social media after photos of his impressive flag pole lift on a train in Rio de Janeiro were shared by his grandson on Twitter.
The 68-year-old grandfather from Amarillo, Texas, showed off his awe-inspiring gymnastic skills after someone kindly offered him a preferred seat for elderly people on the subway in Rio de Janeiro, Brazil.
Wayne McEntire was riding on a train with his grandson, Britton Barker, when a commuter offered him a seat in a designated section for elderly passengers.
After being offered a seat, Mr McEntire can be seen grabbing a pole then using his upper body strength to hoist his legs in the air, his body parallel to the bench below him. A man in a green shirt looks up in amusement as he poses for the camera.
Several people approached him as they exited the train to tell him how "impressive" the move was and to ask him how old he was, Mr Barker said.
He posted this on Twitter:
Someone offered my grandpa a preferred seat for elderly people on the subway and he did this pic.twitter.com/h7QjAM5rRw

— Britton Barker (@b_flex14) August 11, 2016
The response was overwhelming:
@b_flex14 hands down coolest Papa out there

— Chloe Narrell (@cmnarrell) August 12, 2016
I'm not at all surprised that papa is twitter famous. Mans a legend.

— braythejetrodriguez (@BMogelinski) August 12, 2016
The also made the headlines here, with Sunrise doing a brief segment about them:
Following the praise for his grandfather, Mr Barker tweeted:
Oops accidentally made Papa Twitter famous

— Britton Barker (@b_flex14) August 12, 2016
Mr McEntire has a great sense of humour too, according to this tweet later from Mr Barker:
Papa: *calls my Grandma*

Grandma: Hello

Papa: Yes you can have my autograph when I get home

— Britton Barker (@b_flex14) August 12, 2016
What do you think about this?
Comments