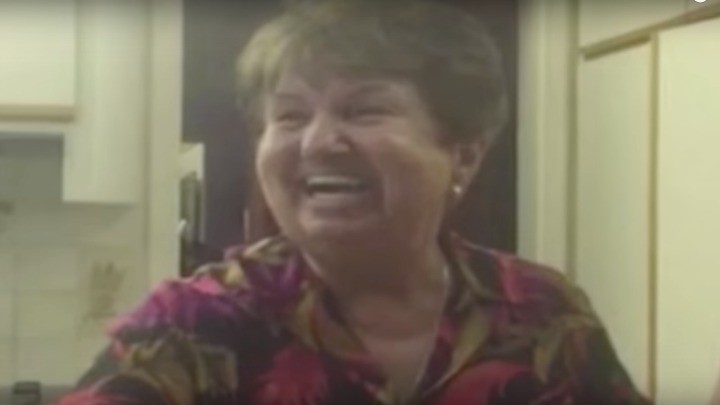 As we all know grandmas are pretty great! However, when grandkids have kids of their own they become even greater, officially known from then on as great-grandmas.
But this great-grandma-to-be had some trouble understanding the subtle, and then not so subtle, hints her family were giving about her new role.
Her loving relatives tried to surprise her with the big news by giving her a gift with the words "my great-grandma" on it. She reads the note out loud, chuckles and compliments how beautiful it is.
She is about to ask how they made it when they give her another gift with a not so subtle card.
"Congratulations, you're a great-grandma" she reads "How come I got all this?" she then asks, confused by why everyone is calling her so great.
"You're a great-grandma" someone says, and she gushes thinking they are complimenting her.
Finally, another family member tries to explain that they don't mean the adjective great they mean when her grandchildren have grandchildren they become great-grandmothers.
"Like you're a grandmother, then a great-grandmother then a great-great-grandmother" a family member says.
"What's that mean? How great can I be?" she replies jesting.
After a few more explanations the penny finally drops and she screams with excitement.
Are you a great-grandma or are you a GREAT grandma?
Watch the video here:
Comments