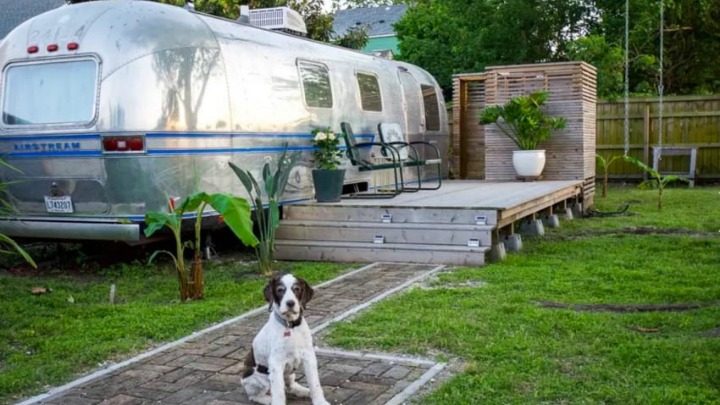 If you think the interior of this Airstream is just like its sleek and futuristic exterior, you'll be surprised. It's actually completely the opposite and there's no way knowing it unless you take a peek inside.
Lately, the classic 1979 trailers have been really popular for DIY renovations and this one is no exception.
Instead of mimicking the sleek, retro-futuristic exterior, owners Erin and Travis and designer Mathew Holdren decided to give it a rustic look on the inside, almost like a country cottage.
The space has a plush queen size bed nook, claw foot tub, outdoor shower and a fully equipped kitchen making for a luxurious airstream experience right in the heart of downtown.
Just take a look at how cosy this home is…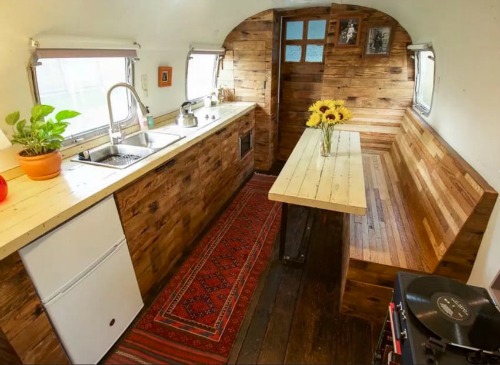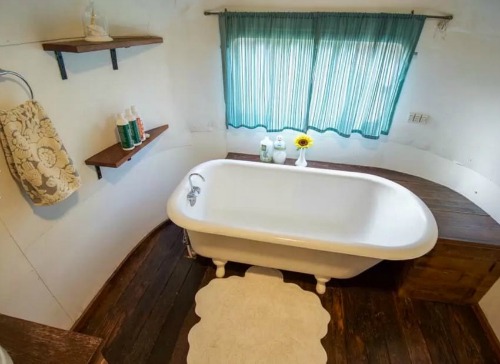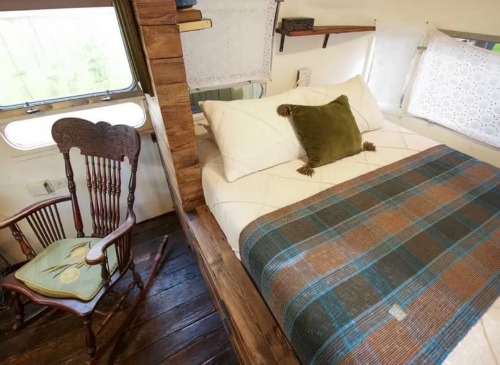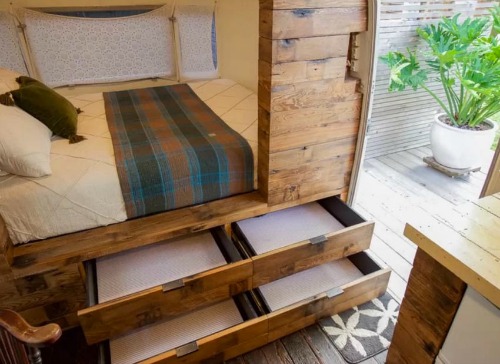 And in case you want to see what living in a unique home like this, this trailer is actually for rent via Airbnb. It's actually had 5 star reviews and people who have stayed in it are all raving about it.
What do you think of this DIY project? What other vehicles do you think would make a great home too?
Comments