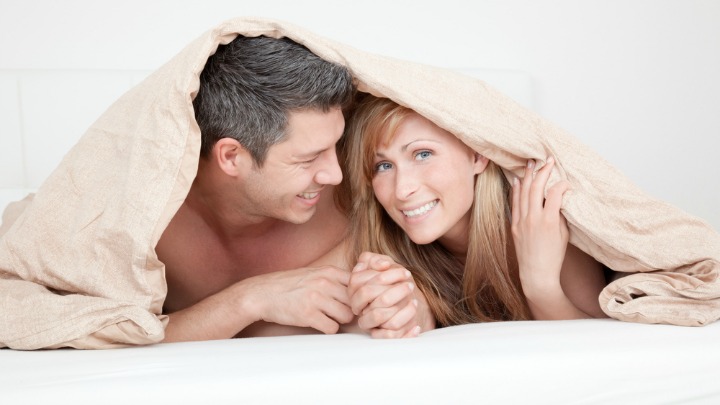 Marge was cheating on her husband with another man when they heard a noise on the stairs.
"Oh, my God, your husband is home! What am I going to do?"
"Just stay in bed with me. He's probably so drunk, he's not going to notice you."
Sure enough, Marge's husband crawled into bed, but as he pulled up the covers, he exposed six feet.
"Honey!" he yelled. "What the hell is going on? I see six feet at the end of the bed!"
"Dear, you're so drunk, you can't count. If you don't believe me, count them again."
The husband got out of bed and counted. "One, two, three, four. By damn, you're right, dear."
If you want to read some other great jokes, click here. Or to submit one of your own to share with the Starts at 60 community, click here.
Comments