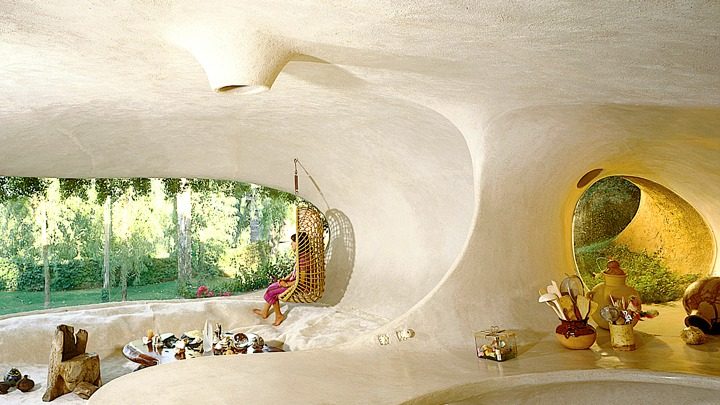 Have you ever passed by house so unusual that you end up doing a double take? Wait until you see these… from a seashell to a mother's womb, here are some of the world's most unusual homes including one right here in Australia.
Flinstone-inspired house
This single storey house in Malibu was inspired by the Flintstones family from the classic 60's cartoon and looks just like the home of Fred and Wilma. It has one bedroom and two bathrooms, a fireplace and large glass windows with views of city lights. Previously owned by TV legend Dick Clark, this property was listed for $3.5 million and offers sunsets as well as views of Serrano Valley, the Boney Mountains, the Channel Islands and the Pacific Ocean.
The House of Stone
Don't be fooled as this 'rock' is really a house.  Nestled between four granite boulders, Casa do Penedo, or House of Stone, is perched on the Fafe mountains in Portugal at an elevation of nearly 2,600ft. With a door, a chimney and a window, this house use to be someone's holiday home but now has been turned into a museum.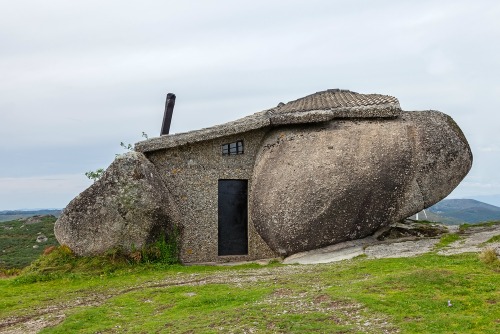 Giant Seashell House
This amazing shell-shaped house is called the 'Nautilus House' and was designed by architect Javier Senosiain of Arquitectura Organica. It's actually a real house built for a young family with two children who were tired of living in a conventional home and wanted something that integrated with nature. This house which is decorated by colourful glass windows was inspired by the work of Gaudí and Frank Lloyd Wright. Inside, it has spiral stairs and smooth curvy walls that will make you feel like you're living inside a snail.
'Hobbit House'
Simon Dale built this eco-friendly house with his father-in-law for his family while they worked in the woodland surrounding the house doing ecological woodland management and setting up a forest garden. After four months and £3000 in building materials, and some help from passers by as well as visiting friends, the house was ready. Look at how cosy it is on the inside.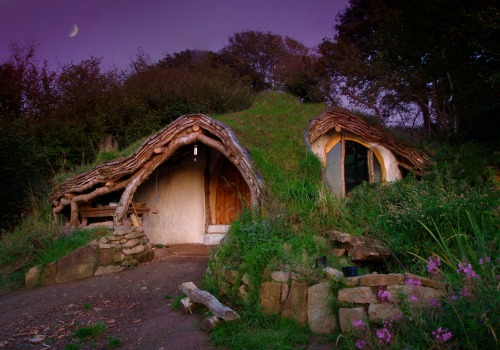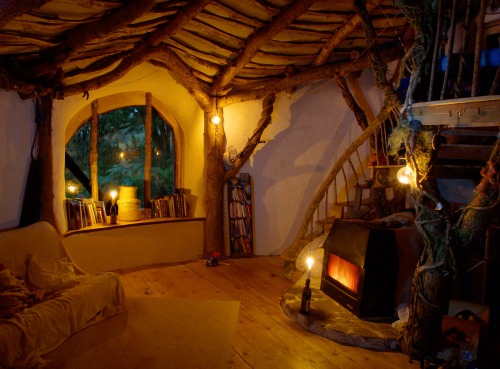 Organic House
The organic house was also designed by Javier Senosiain of Arquitectura Orgánicais. On the outside, it's fully covered by grass except for the large windows. Once you step inside, you'll experience a calm feeling and that's because Javier was inspired by a mother's womb as well as animal shelters, igloos and the arms of a mother. Soft curves provide plenty of spots to relax and curl up to a good book or catch a cat nap.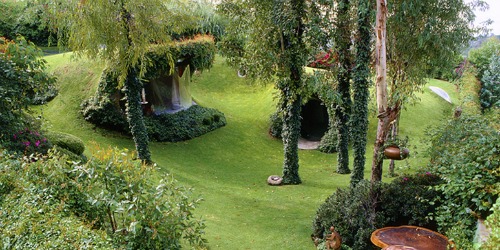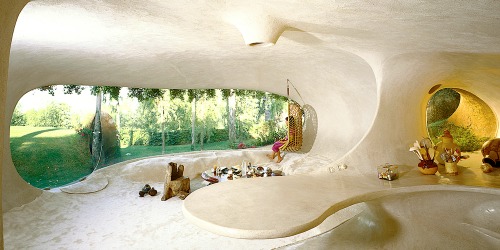 The Drew House
Here's a one close to home. The Drew house is a luxury campsite retreat south of Gladstone built for Australian photographic artist, Marian Drew, and her brother Derek. Anthill Constructions used natural oiled Australian hardwood timbers and other minimally finished materials to create spaces that allow them to enjoy the unique bushland setting. The living and sleeping pods along with a bathhouse were actually built in Brisbane but then transported 500km to the site.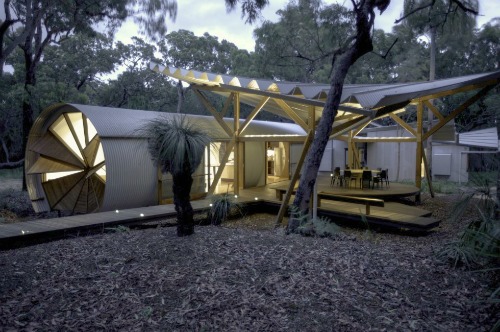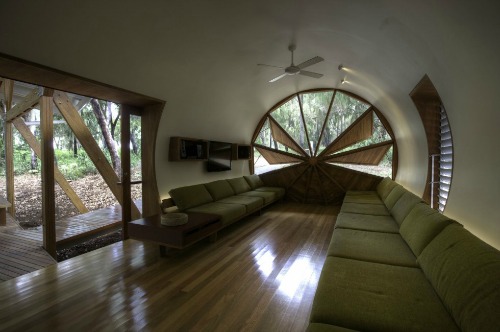 Which one do you like the best? Would you like to live in any of these unusual homes?

Comments