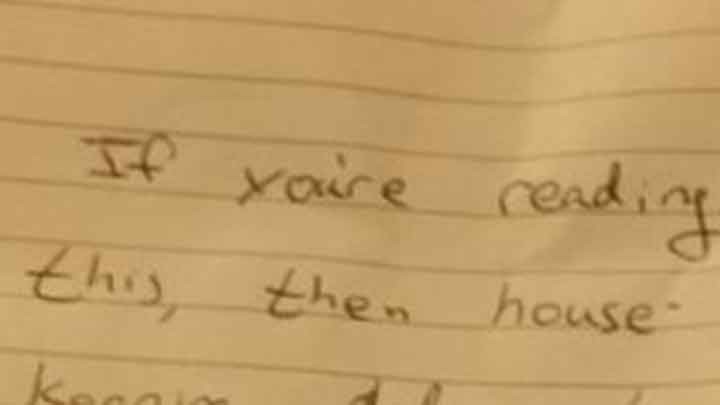 It's easy to take a lot of things for granted with hotel rooms: that the room is clean; that the towels have swapped; that the sheets have been made.
One guest recently got a disturbing lesson to the contrary – in one of the funniest, most creative ways possible.
The guest said he "heard something crinkle" when he settled in for the night.
Underneath the sheets: this alarming note: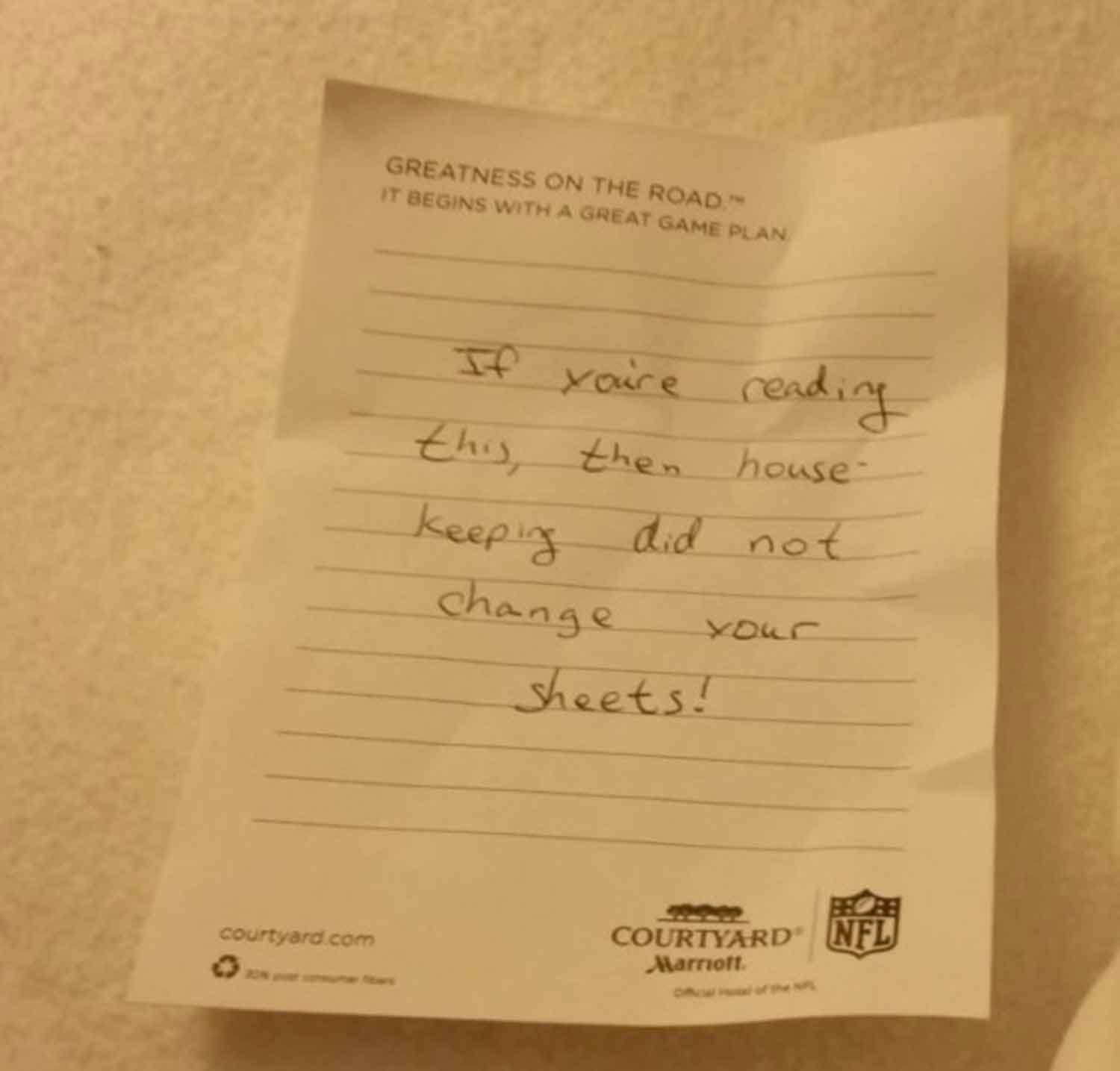 The anonymous guest shared the photo to Reddit, where it has since inspired others to do the same.
"I'm definitely going to start putting these notes in my hotel beds when I check out," said one community member.
"I'm going to add, 'Thanks for changing the sheets. Your hard work is appreciated," said another.
How much trust do you put in hotels to offer properly-cleaned rooms? What would you do if you found a note like this? And should more of us be trying sneaky tricks like this to keep them accountable?
Comments