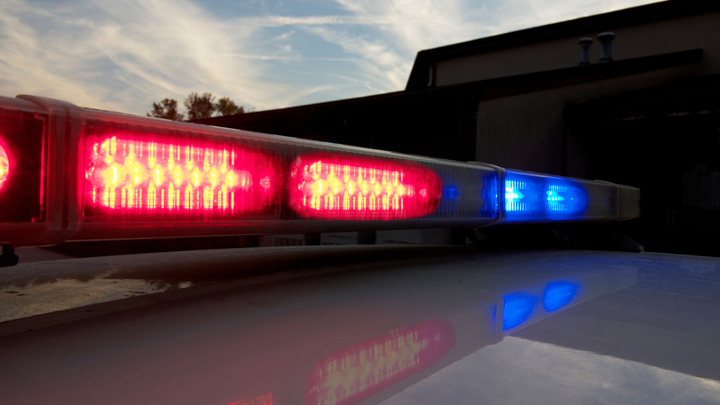 A woman doing 100km/hr on an 80km/hr stretch of road was intercepted by a motorcycle police officer and ordered to pull over.
He approached the car and asked her to step out saying, "Ma'am, can I please see your licence?"
"I'm sorry," she says, "I'm sorry officer but it was cancelled two years ago when I was convicted of drunk driving."
"Well, can I please see the registration of your car?" he asks.
"Officer, I have to confess I stole the car and murdered the driver with the gun that's in the glove compartment. He is in the boot."
The police officer reacts immediately. "Ma'am turn around and put your hands on top of the car and spread your legs. I'm calling for back-up."
He mutters furiously into his walkie talkie and within minutes a senior officer arrives in a squad car and walks over to the woman.
"Ma'am, I need to see some identification. Have you got your licence?" he asks.
"Why yes Sir," says the woman sweetly and produces it from her purse.
"This looks legit," says the senior officer. "Now can I see the registration to this vehicle?" he asks.
"Why of course. It's in the glove box," the woman says. The first junior officer shouts out, "She's got a gun in there!"
"Stay right there ma'am. I will look in the glove box," the senior officer says. He does and there is no gun but perfectly valid vehicle registration papers.
"Look in the boot Sir. Look in the boot. There is a murdered man in there," the junior officer yells in desperation.
The senior officer orders him to open the boot while keeping a close eye on the woman. The boot is completely empty.
The woman stares at the senior officer, brandishes a finger and points at the junior officer. "And I bet this liar will say I was speeding!"
Thanks to Russell for this one. If you want to read some other great jokes, click here. Or to submit one of your own to share with the Starts at 60 community, click here.
Comments