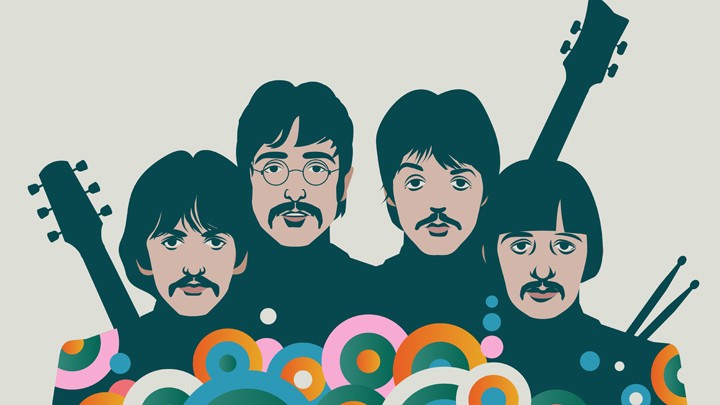 It was the 4th of April 1964 that The Beatles made rock history. Yes, we know they had an enormous fan following, but it was on this day that the English group held the first, second, third, fourth and fifth positions on the Billboard 100 chart.
52 years on and we can still see why the band achieved this amazing feat: we were Beatles obsessed.
The chart looked like this:
No. 1, "Can't Buy Me Love"
No. 2, "Twist and Shout"
No. 3, "She Loves You"
No. 4, "I Want to Hold Your Hand"
No. 5, "Please Please Me"
Nowadays, no act has come close to achieving this feat, mainly because artists will wait a number of months before releasing subsequent singles.
Interestingly, the Beatles featured further down the chart:
No. 31: "Saw Her Standing There"
No. 41: "From Me To You"
No. 46: "Do You Want To Know A Secret"
No. 58: "All My Loving"
No. 65: "You Can't Do That"
No. 68: "Roll Over Beethoven"
No. 79: "Thank You Girl"
It was clear Beatlemania had well and truly taken over. Just two months later The Beatles embarked on a world tour and they came to Australia and New Zealand.
On June 11, 1964, the biggest band in the world came to Sydney and were greeted by thousands of fans and media.
According to promoter Michael Gudinski, he has never seen anything like the mayhem that ensued.
"The screaming, the hair, the plastic Beatle wigs you could buy — everywhere they went it was an absolute phenomenon that hasn't been seen to that extent ever again," he told News Corp.
So today let's look back at those five songs plus some concert footage from the big Beatles tour of Australia!
Can't Buy Me Love 
Twist and Shout
She Loves You
I Want to Hold Your Hand
Please, Please Me
The Beatles in Australia, 1964:
Did you go to the Beatles tour in Australia? Did you love the band? What was your favourite song?
Comments