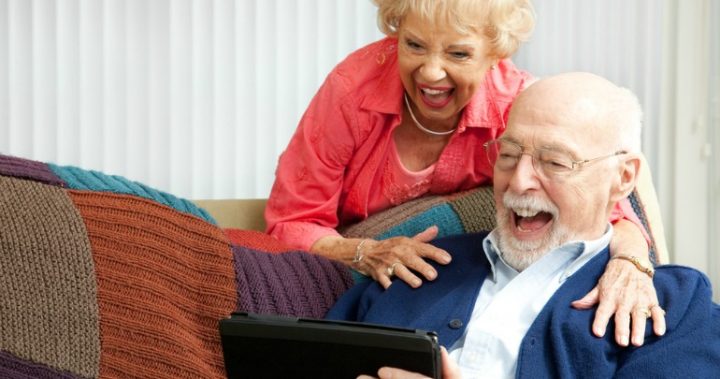 You may have noticed this hashtag pop up in your Facebook feed yesterday as people went nuts for the movement asking them to describe their favourite movie in five words.
The hashtag #DescribeAMoviesPlotIn5Words started doing the rounds on Thursday and quickly generated thousands of responses from around the world.
It's still going strong today with more and more people jumping on board to throw their own descriptions into the mix.
While the movie companies often take to writing long-winded descriptions about their films, these people proved all you really need is a little imagination and a limited vocabulary!
While some people gave it away by writing the answer at the end, others left it up to readers to try to figure it out, which is definitely a whole lot more fun!
Some of the most popular out there so far include descriptions of 'Titanic', 'The Lord of the Rings' and 'Mary Poppins'.
"Short people destroy family heirloom," wrote one person assumed to be describing 'The Lord of the Rings'.
Move over lady, I'm freezing #DescribeAMoviesPlotIn5Words pic.twitter.com/2Tl3HL4RR0

— Ben Shapiro (@benshapiro) November 17, 2016
"Everybody sings, everybody dies. France," was one description people guessed to be about musical 'Le Miserable'.
Always drug test your babysitters pic.twitter.com/NimeXYIzmD

— SophieDiddles (@sophie_diddles) November 17, 2016
"Chocolate factory owner kills kids," wrote one witty author about 'Charlie and the Chocolate Factory'.
Comatose girl dreams about shoes#DescribeAMoviesPlotIn5Words pic.twitter.com/h73qSoW7MV

— John Kirtley (@johnkirtley) November 17, 2016
Dude looks like a lady.#DescribeAMoviesPlotIn5Words pic.twitter.com/o55vaMridL

— RockyReacts™🐝 (@RockyReacts) November 17, 2016
#DescribeAMoviesPlotIn5Words blush and bashful are diabetic pic.twitter.com/JBK9WwZVxS

— Valerie (@MrsSABOtage) November 18, 2016
Most of the comments were from millennials so we thought, why not have a bit of fun with the baby boomers, too!
Write a description of your favourite movie in the comments and let's see how many we can all guess of each others!
What is your favourite movie in five words? How many can you guess?
Comments