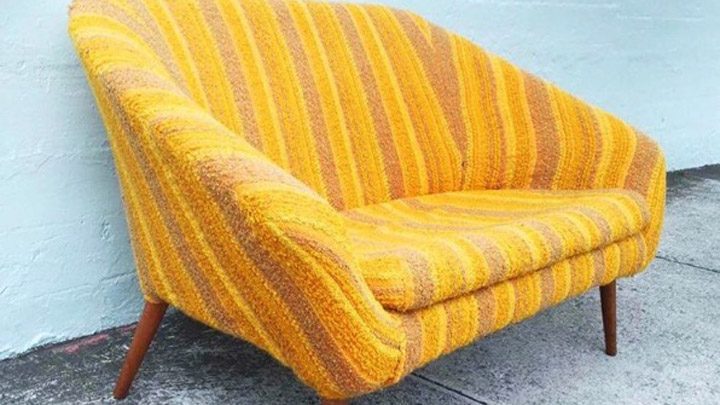 In the mid 20th century, home decor changed forever. Sculptural interior design style took over with its bright colours, futuristic shapes and easy-to-use function.
Homes were filled with funky pieces that were both functional and looked good – they also lasted for ages and would be part of the family for many years after they were purchased. You may still have a retro couch or dining table that still looks great in your house.
So today let's take a look back at the fabulous and fun furniture of our younger years. What pieces do you remember?
These types of 60s duchesses are still popular. Did you have one?
This cabinet has all the hallmarks of retro furniture: it's wooden and has four pointed legs.
Gotta love the bright green in this velvet couch!
These dining tables and chairs are straight from the past.
Vinyl was huge in the 70s
Mini bars were so chic… do you still have one?
Egg chair! How cool were these?
Retro coffee tables still look modern today
Do you remember the itchy fabric of these couches?
It's unlikely we'll see another intern design revolution like the 70s
Not technically furniture but it is cool: the Panasonic Orbital!
A gentleman's wardrobe
These mid-century chairs were in almost every home. Did you have one?
We love this bureau. Did you have one like it?
A living room straight from the 70s.
Space age interior design
Every girl had a dresser like this. What colour was yours?
Furniture was so different back then… did you have any quirky pieces?
The comfiest couch ever!
Retro vinyl and dining room chairs
Another dining table… did you have one like it?
Wicker peacock chairs were a phase
Comments