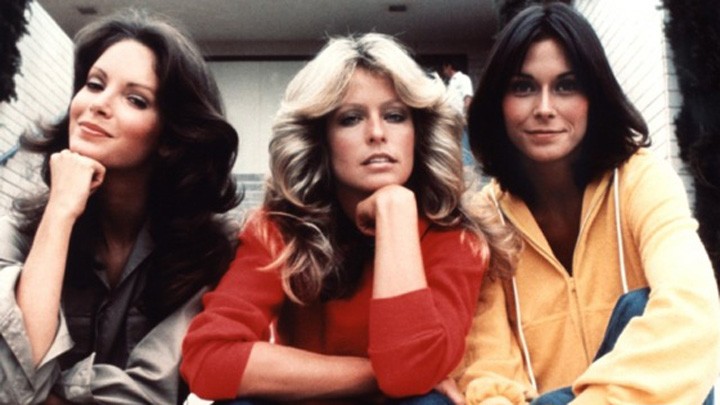 They were the feather-haired goddesses of the 70s and 80s, and they always had a plan. They were Charlie's Angels!
Today we take a look back at the hit show that made all of us want feathered hair and to look like Farrah Fawcett, or be with Farrah Fawcett.
Charlie's Angels aired from 1976 until 1981 over five seasons and 110 episodes. Produced by Aaron Spelling, the show centred around three women working in a private detective agency. The original Angels were Kate Jackson, Farrah Fawcett and Jaclyn Smith. David Doyle was their sidekick and the iconic Charlie character's voice was provided by John Forsythe.
It was a hit show and has since been syndicated across the world, and had a new lease of life in the 2000s with the Charlie's Angels movies starring Drew Barrymore, Cameron Diaz and Lucy Liu.
Although the show was on TV for just five years, Charlie's Angels saw a series of publicised cast changes. The first was the replacement for Farrah Fawcett, who wanted to focus on her film career after the first season.
She was replaced by singer-actress Cheryl Ladd who was written into the series as Farrah's sister.
Just before Charlie's Angels aired, a photo shoot for that iconic Farrah Fawcett poster was arranged with photographer Bruce McBroom. According to friend Nels Van Patten, Fawcett styled her own hair and did her makeup without the aid of a mirror. The poster of Fawcett in a one-piece red swimsuit is still the best-selling poster in history – it's sold over 20 million copies.
She sadly died in 2009, however Jaclyn Smith and Kate Jackson are still alive and continuing to act.
Have a watch of some of these classic Charlie's Angels clips below and tell us your memories!
Comments