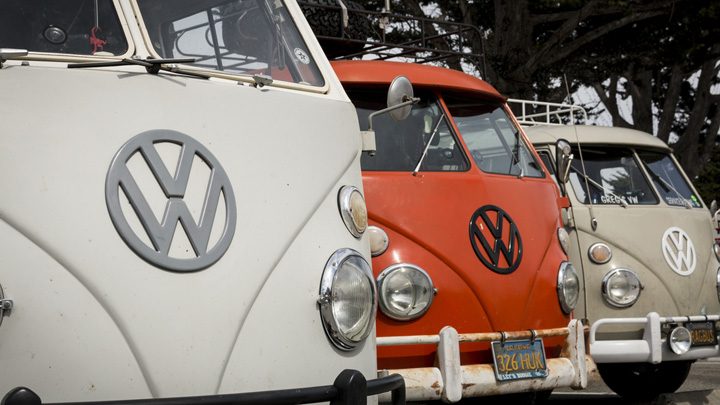 Is there a more enduring symbol of the free-lovin' 60s than the Kombi van? The vehicle was an icon of the 1970s with its roomy interior perfect for a nomadic, hippy lifestyle. It has been used by hippies, surfers and backpackers for decades and is symbol of fun, freedom and the open road.
Since the iconic Kombi first came out in the 70s, it has become a relic of the hippy era gone by, and even to this day we can see the van on album covers, in movies and even on our streets.
The concept for the Type 2 came from Dutch Volkswagen importer Ben Pon. He first sketched the van in a doodle dated April 23, 1947, and the rest they say is history!
Did you know in the German Language, Kombi is actually short for "Kombinationskraftwagen"? Most of us knew them as Kombis but other names you may have used were 'Hippyvan' and 'Vee Dub'.
Production in Germany stopped in 1979 because it no longer met European safety requirements. The VW plant in Mexico stopped producing the classic version of the van in 1995, leaving only the last remaining factory on Sao Paulo's outskirts which closed in December 2013.
Kombi lovers should not fear, because the vans are well known for their durability! They'll be around for many more decades to come…
What memories do you have of Kombi vans? Did you ever own one?
Some have colourful designs painted on them…
While others are used as a wedding car!
They were always amazing at the beach
The colours were always eye-catching
This one's been converted into a food truck.
Do you remember the interior?
Look at those seats!
A beautiful white Kombi
Comments