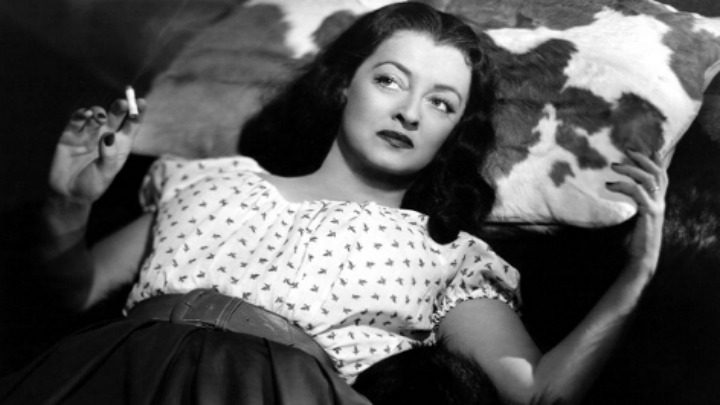 An iconic ballad inspired by an equally iconic Hollywood star, Kim Carnes' 'Bette Davis Eyes' released on this day in 1981.
Written by singer-songwriters Donna Weiss and Jackie DeShannon, the track was originally much different to the famous version we know and love today. First featured on DeShannon's album 'New Arrangement', the original song was designed as an R&B arrangement that comprised of up-tempo arrangements on piano and the inclusion of other instruments which differentiated it almost completely from the synthesiser version recorded by Carnes in January of 1981.
After it's release, Carnes rendition of Bette Davis Eyes maintained top position on the US Billboard Hot 100 for nine uninterrupted weeks, only being dethroned briefly by a medley track of songs by studio group 'Stars on 45'. As a result, the track claimed the title of Billboard's biggest hit of the year in 1981 and took home the Grammy Awards 'Song of the Year' and 'Record of the Year' awards.
Behind the scenes the song was also a massive success – with the song's namesake. Upon the track's release and resulting success, Bette Davis, who was 73 at the time, sent thank you letters to Carnes and the songwriters for penning and releasing a track that made her 'apart of modern times'. According to the letter sent by Davis, the song had succeeded in Bette Davis' grandson looking up to her. Following the tracks Grammy wins, Davis also sent the recipients roses to congratulate them.
The song has remained popular for years after its release and was once again repopularised after being covered by actress Gwyneth Paltrow in 2000 for the film 'Duets' which debuted that year.
In addition to Paltrow's version the song has been covered numerous times by artists including Kylie Minogue, Courtney Love and Taylor Swift and the track continues to be a popular karaoke track, sung and enjoyed by everyone.
Listen to Carnes' version of 'Bette Davis Eyes' below and let us know, what are your memories of this song? Do you ever hear the original version by Jackie DeShannon?
Comments