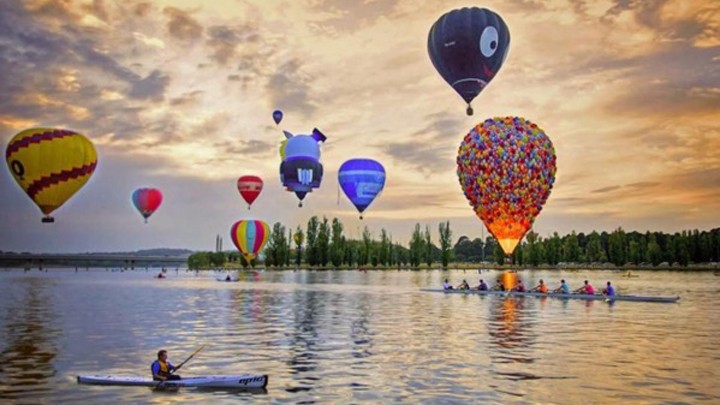 What a sight to see: big, beautiful hot air balloons over the Canberra skies.
The nine-day, 30th annual Canberra Balloon Spectacular festival is the biggest in Australia and is rated among the top five in the world, reports ABC.
Onlookers watched the balloons fly over the National Arboretum after the usual location at Old Parliament House was changed.
Many are grateful it did, as you can see from the photos, it was simply stunning.
Pilot Craig Farrell told the ABC, "Ballooning is such a great mix of excitement, leisure, it's great fun, you meet great people and have opportunities to travel all over the world," he said.
One of the best balloons was the giant balloon with hundreds of smaller balloons around it, modelled on the Disney movie 'Up'.
This year's festival will run until March 20, so we can't wait to see some more pics.
Here's the best ones we found around the web today!
Have you ever been in a hot air balloon?
Comments