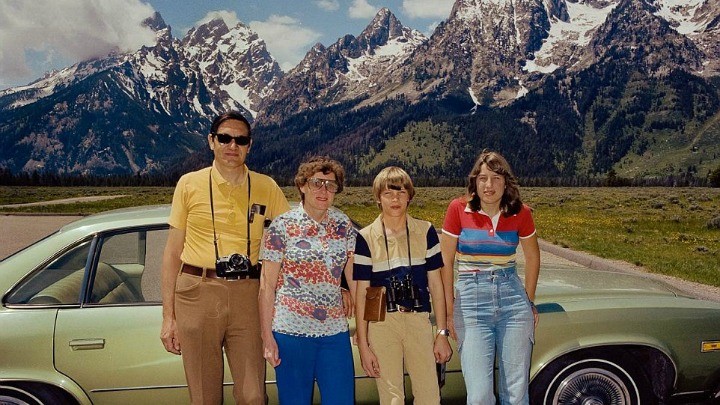 Have you ever looked back through old holiday snaps and laughed at the fashion or groaned about the hair cut you were sporting at the time?
You're not alone.
Now you can get a giggle out of some hilarious sightseeing snaps from 1980s and 1990s America, as photographer Roger Minick and his wife, Joyce Perrin, opened a nostalgic time capsule of images featuring more bum bags and binoculars than you can point a camera at.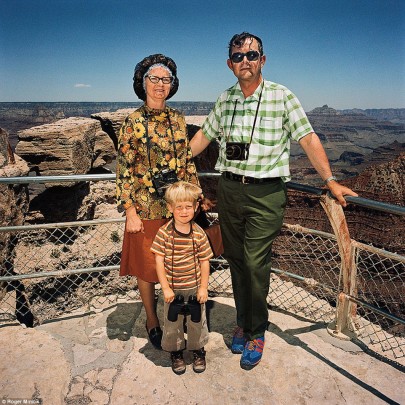 Minick says he got tourists to pose for his photos by telling them he wasn't selling anything and that he intended on paying tribute to how Americans looked and holidayed at the end of the 20th century.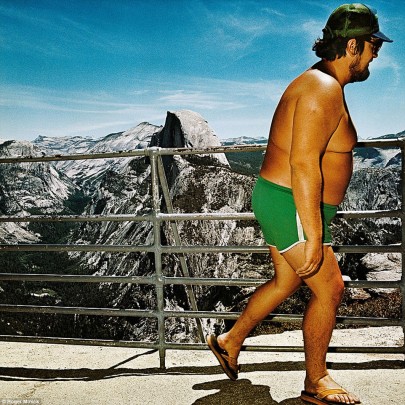 Lots of the collection feature bare-chested men, such as the image above of a tourist at Glacier Point in Yosemite National Park in California from 1980.
"I would spend long hours staked at overlooks, looking to match up just the right person or couple of group with just the right background," Minick wrote on his website.
"Sometimes it was simply the style of clothing or the colours people chose to wear that caught my attention. Sometimes it was their mode of travel or the things they brought with them — their cameras, cell phones, radios, binoculars, strollers, pets — that attracted me."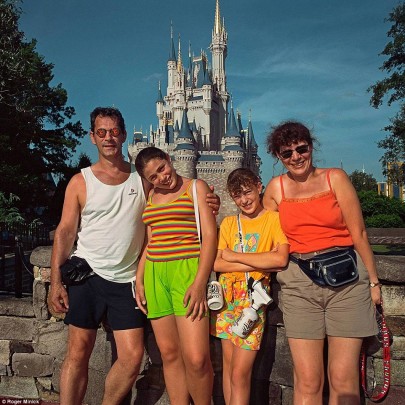 There are even photos of families at Disney World where the parents are donning bum bags (or fanny packs if you prefer), like the photo above.
Just like Minick, who says he began to see the visitors as "fascinating" and "having a specific humanity, their own classification, a genus, if you will" the photos are so incredible you could be forgiven for overlooking the stunning tourist hot spots in the background.
In your collection of holiday moments, which photos do you treasure and which ones would you rather forget?
Comments