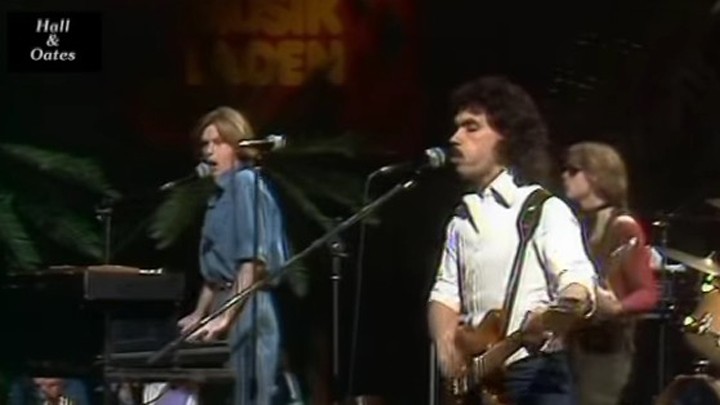 It was the original 'gold digger' song, but you couldn't resist singing those lyrics! Daryl Hall and John Oates' song "Rich Girl" soared to number one today in 1977, their first number one song.
The song's memorable lyrics are about a spoiled girl who can rely on her parents' money to do whatever she wants. The song was rumoured to be about heiress Patty Hearst but it's actually about a male heir, "But you can't write, 'You're a rich boy' in a song, so I changed it to a girl," Hall told Rolling Stone.
Daryl Hall and John Oates, known more commonly as Hall & Oates, had songs were filled with strong hooks and melodies, with the memorable vocals and catchy lyrics.
Over their career, Hall & Oates have sold an estimated 40 million records throughout their career, making them the second best-selling music duo of all time.
They are best known for their six No. 1 hits on the Billboard Hot 100: "Rich Girl", "Kiss on My List", "Private Eyes", "I Can't Go for That (No Can Do)", "Maneater" and "Out of Touch", as well as many other songs such as "You Make My Dreams Come True".
Take a listen to "Rich Girl" today and tell us, what memories do you have?
Comments