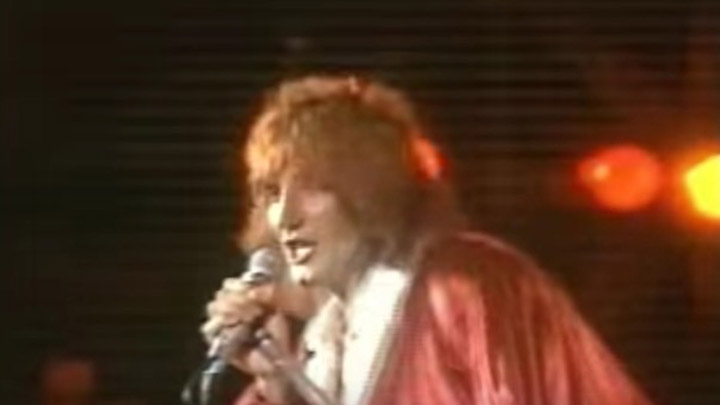 There have been countless concerts held over the years not just in Australia but globally. Tonight we look back at some of the most memorable concerts and ask 2 questions: Did you attend any of the featured concerts and what was the first concert you went to? Share your memories with us.
Michael Jackson – Sydney 1997. This clip comes from the HIStory World Tour. It covered Europe, Africa, North America and of course Oceania with approximately 4.5 million attendees.
Tina Turner – "What Love Got To Do With It" Australia Tour 1993. The What's Love? Tour had shows mainly in North America, Europe and Australasia. It support Tina Turner's autobiographical film.
Rolling Stones – Sydney 1973. In January and February of 1973 the Rolling Stones began their tour which was not in association with an album. Instead the focus was on playing for audiences in Australia, New Zealand who had not seen the Rolling Stones since 1966 and in Japan's case had never been visited by the group.
Rod Stewart – Melbourne 1977. His national tour of Australia was Rod Stewart's first tour held in Australia. He was very warmly received and attendance numbers set a new record for RAS Showgrounds in Sydney.
John Farnham – Expo '88, Brisbane 1988. Costing just under $40 million for the entertainment program alone, John Farnham was one of the major Australian acts to perform at the World Expo 88.
Dame Joan Sutherland and Luciano Pavarotti – Sydney Opera House 1983. Joan Sutherland and her husband Richard Bonynge believed that the young Pavarotti would be a star and 18 years after he toured with them, the Australian Opera hosted a series of Gala performances featuring the 2 incredible singers.
What's your favourite concert that you have been to?
Comments