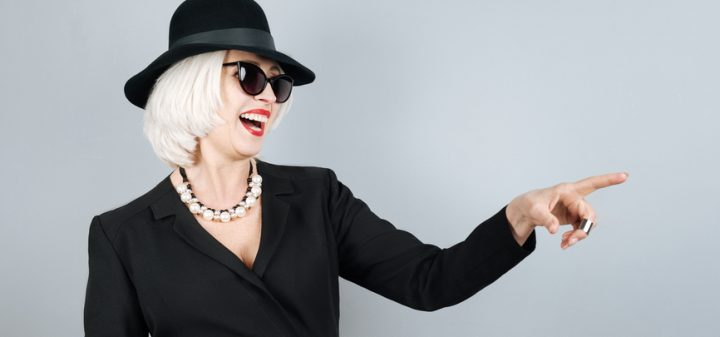 1970s fashion began as a continuation of the hippie look from the late 1960s and eventually it became one of the most iconic decades for fashion ever. Never before had men had so many options. For years their fashion had changed very little and when it did, the differences were very subtle. It started in the mid-60s when men's pants became more slim fitting and the changes kept coming. It seemed that their clothing got tighter and tighter by the time the 70s rolled around.
Men weren't wearing hats anymore, their hair was much longer, facial hair was great like the handlebar moustache but it was an even bigger deal if you had chest hair. Bell bottoms were increasingly popular and often were paired with outrageous patterns, as well knit-everything was trendy look.
Enough talk, take a look back at some of these seriously groovy 1970s ads. Whether you want to or not, you will not be able to forget these images. Some are truly cringe-worthy yet these men appear confident and proud to be wearing these outfits. Let's face it, men's fashion these days is pretty dull compared to the roaring 70s ads.
Do you remember any of these ads? Do you miss any of these fashion statements?
1. The men's brief ads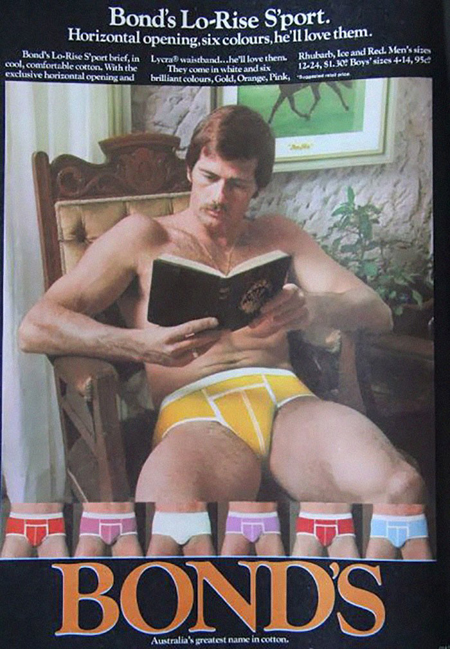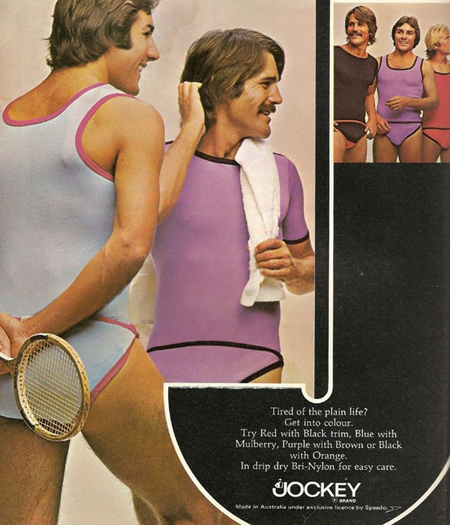 Image source: Pulptastic
2. The high-waisted trouser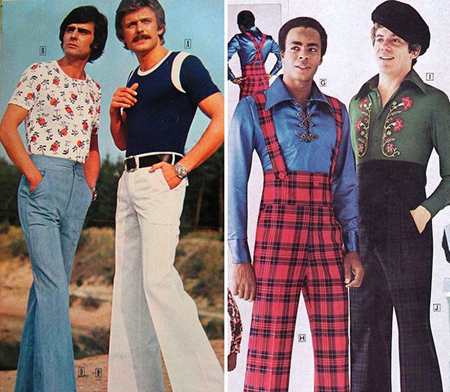 Image source: Pulptastic
3. The belted sweater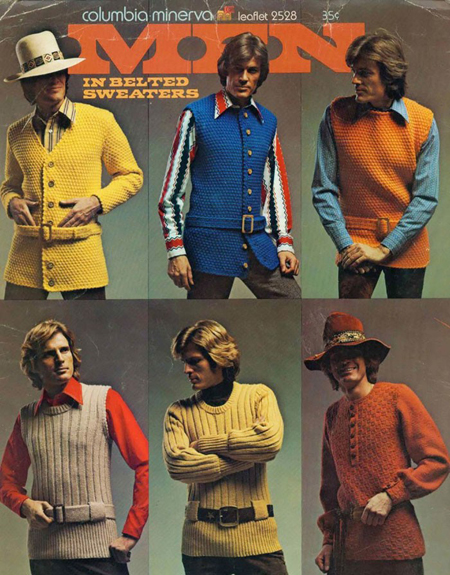 4. All you need are socks and sunnies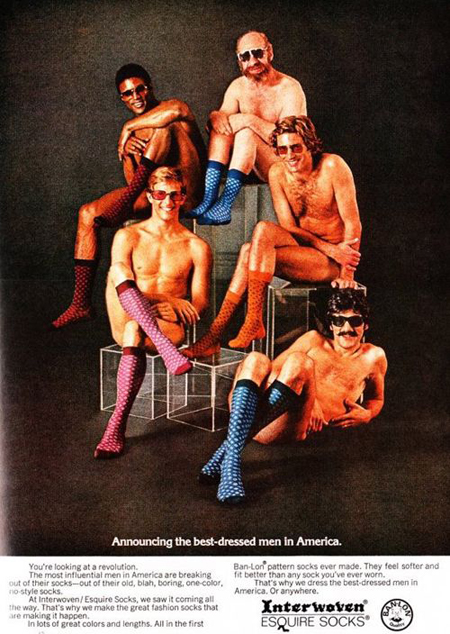 Image source: Buzzfeed
5. The male onesie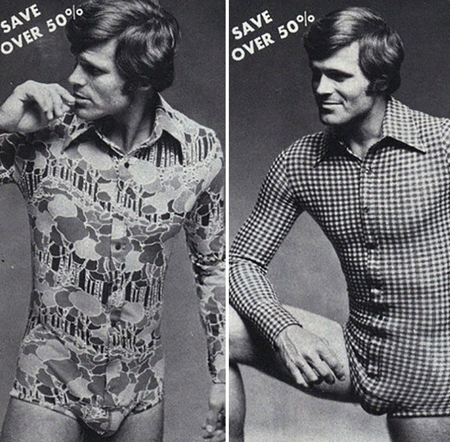 Image source: Pulptastic
6. Matching your sheep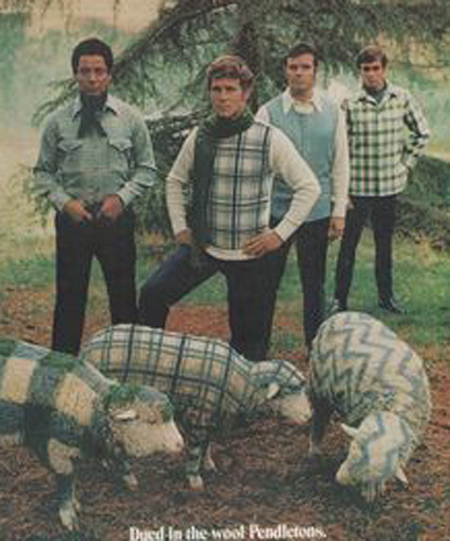 Image source: Boredpanda
7. Hot pants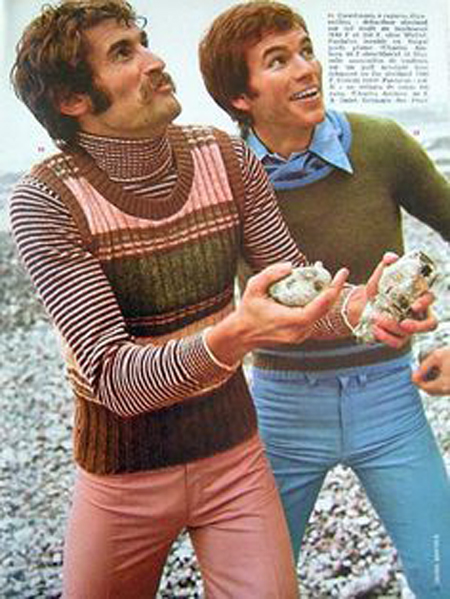 8. The male tunic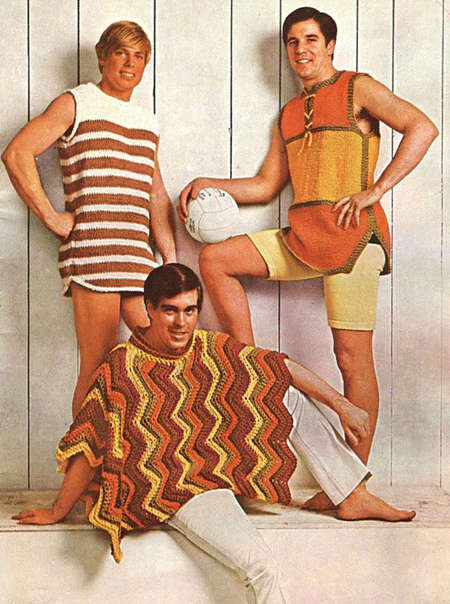 Image source: Pulptastic
9. Unisex pants were the way to dress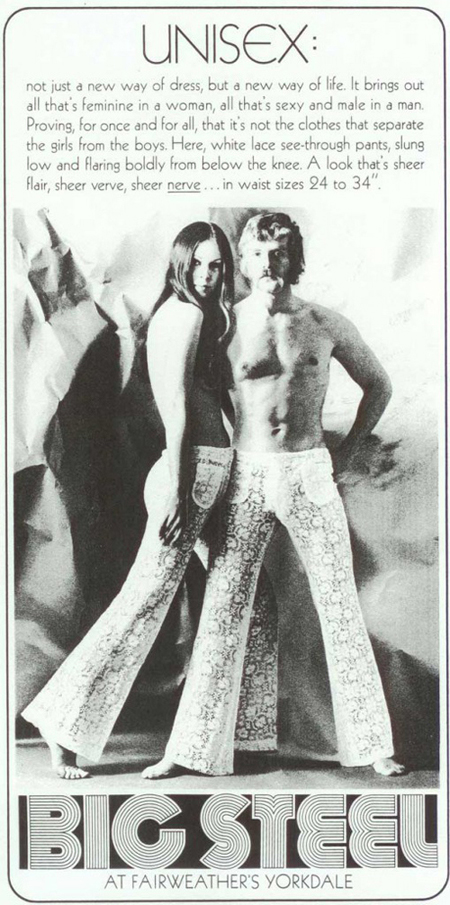 Image source: Buzzfeed
10. The complete one jumpsuit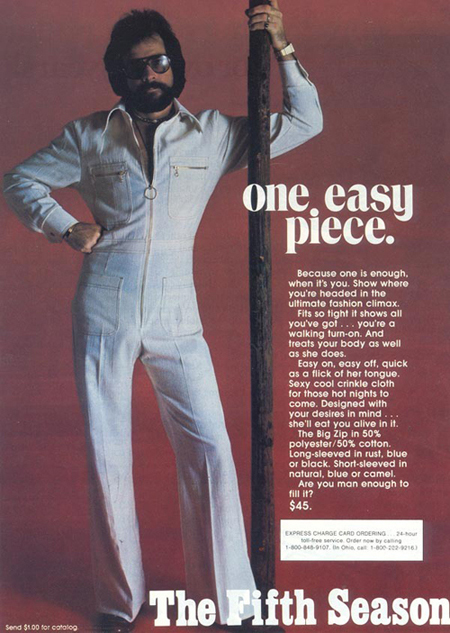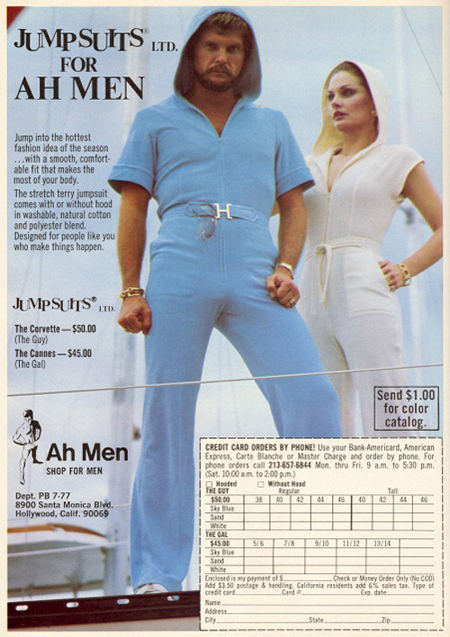 Image source: Buzzfeed & Feature image: Boredpanda
Tell us, do you remember men wearing these outfits? What is your favourite advertisement? Do you miss any of these trends?
Comments