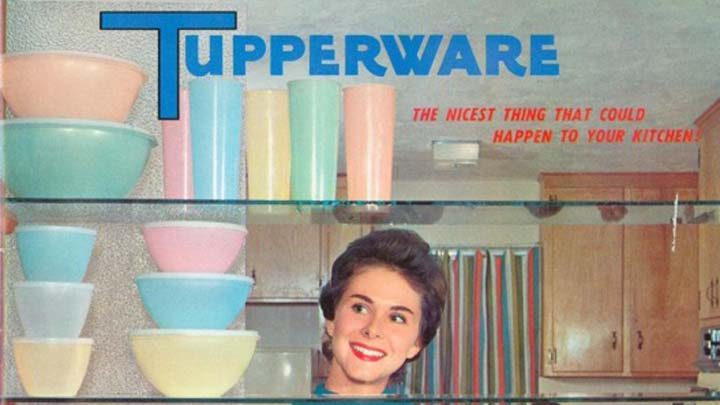 Tupperware has been a fixture of homes around the world for decades. From bright coloured containers to toys to utensils, Tupperware has always been popular and a must-have.
Created by Earl Silas Tupper in 1939, the products were new and exciting because plastic was rarely used for storage as it smelt and was brittle. But not Tupperware – it was flexible, clear and durable.
Tupperware was sold in department stores but regular housewives had no idea how to use the plasticware or how to 'burp' the patented seal. That was, until Brownie Wise came along and created the iconic Tupperware Party.
She was a Florida woman who was experienced in sales to homemakers and she revolutionised the Tupperware movement – she showed everyone why they needed the products in their lives.
Mr Tupper owed a lot to Ms Wise, however their partnership didn't last and he went on selling his products without her. The business went from strength to strength and new product lines were added in over 100 countries.
Today, Tupperware is still a huge business and the parties that brought them into our homes are still going strong.
Let's have a look back at the products many of us have or had in our cupboards.
Tupperware: the nicest thing to happen to your kitchen, apparently!
Do you remember these measuring cups?
Tupperware was known for being very colourful indeed…
These stacking canisters were a must have in the 70s.
An avocado green pitcher. It's so retro!
A 1978 Tupperware jelly mould…
These toys were very popular with children throughout Tupperware's history.
A pickle keeper… yum?
Comments