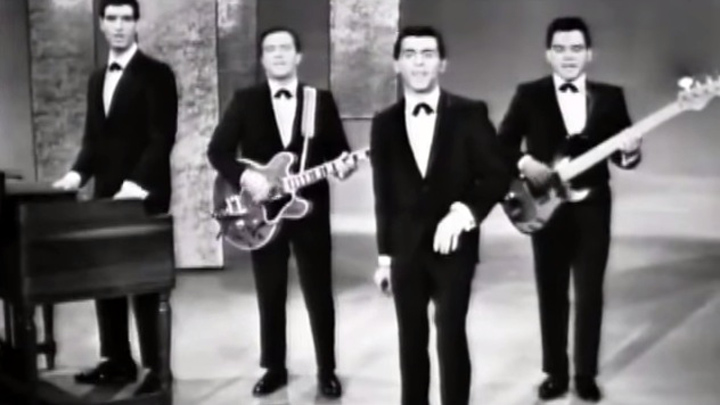 In 1962, this quartet's classic hit soared to number one on the Billboard Hot 100 where it stayed for 5 weeks, just like the single before it. It was mostly sung in falsetto and was featured in episodes of Happy Days, as well as, later in the 1987 film Dirty Dancing.
The Four Seasons were one of the most popular rock bands before the Beatles.This quartet were and are still extremely popular, and are easily recognised thanks to the singer's distinctive falsetto.
The group was inducted into the Rock and Roll Hall of Fame in 1990.  They are one of the best selling groups of all time with an estimated 100 million records sold worldwide!
Can you guess the tune?
Here's a hint:
(Silly boy) Told my girl we had to break up
(Silly boy) Hoped that she would call my bluff
(Silly boy) When she said to my surprise
"Big girls don't cry"
Listen to Big Girls Don't Cry by Frankie Valli and the Four Seasons below. 
Comments