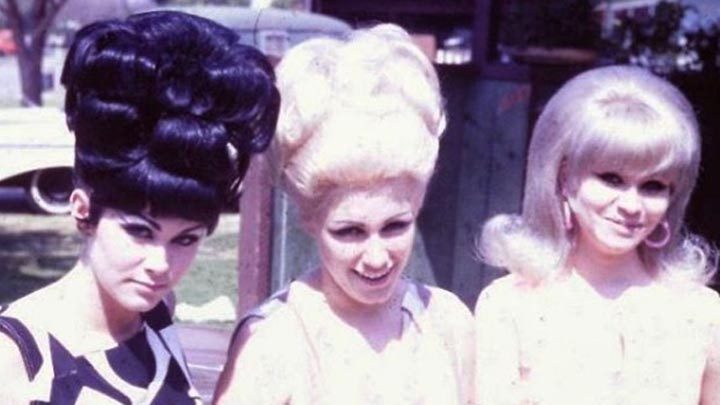 Hairstyles are a great indicator of the times, and the beehive is no exception. Straight from the 60s, this hairdo, famous for its teased high-rise look, was a huge fashion statement, and many women would spend hours making theirs as big as possible.
The popular hairstyle was developed in 1960 by Margaret Vinci Heldt, who won the National Coiffure Championship in 1954. She was asked by the editors of Modern Beauty Salon magazine to design a new hairstyle that would reflect the coming decade.
There was a bit of a technique to make your hair into a beehive. You had to use a comb and back comb your hair to create a knotted effect. Then you'd lightly comb over it to smooth it down.
You might remember girl group The Ronettes, who helped popularise the hairdo. Back then women were already backcombing their hair into big styles with the bouffant trend, however the longer-lasting beehive was better as women would sleep with it in!
In the 1960s, a popular urban legend claimed that women with beehives were dying because spiders or other deadly bugs took up residence in the hive. Snopes.com has declared this legend false.
Creator Heldt once said, "Everybody wanted the beehive, even women with real, real short hair.
"They looked more like anthills than a beehive then they got bigger and bigger and became hornets nests."
"It's kind of nice to know maybe in my own way I was able to give something to my profession that became a classic," she said. "It still has a touch of glamour doesn't it?
Let's take a look at some fun photos of the hairdressing trend that still exists today:
Joan Collins shared this pic of her sister Jackie:
A sexy example of the beehive
Girls are still doing it today!
These women sure knew how to get noticed!
Kate Pierson from the B-52s (a band named after beehives!)
Beehives were passed down the generations
Dolly Parton even loved the style
Did you wear a beehive? Was it hard for you to do?
Comments