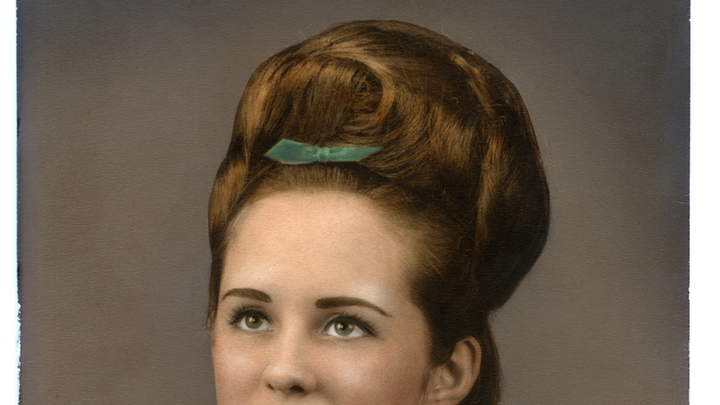 Way before Marge Simpson made it cool; the beehive hairdo was taking women's fashion by storm.
Chicago-based hair stylist Margaret Vinci Heldt created the beehive in the 60s after looking at a fez. Heldt loved that the fez could be worn without creating hat hair so she wondered if she could do the same with hair.
Even though she created the hairstyle, Heldt didn't name it. It was named by a reporter that was covering the new style that was desired by all the girls, but Heldt didn't have a name. The reporter said that it looked like a beehive and the name stuck.
Another name that the style is known as is the B-52 because it resembles the nose cone that is only found on the B-52 aeroplane. Coincidently, or not, some of the most famous beehives are the singers in the band The B-52s. The B-52s had a big hit in 1989 with an iconic song called Love Shack. The first large musical act to wear the hairstyle were The Ronnetts. It was also worn by soul singer Amy Winehouse as a tribute to The Ronnetts.
Everyone was wearing their hair in the beehive because it was easy to maintain. Once completed women could go to bed with a scarf around the hair and sleep. In the morning it would only take a few seconds to smooth down any hair that came loose, and you were ready to go.
A classic that can't be beaten and that is why Aussie gals loved the beehive in the early 70s and why it's making a strong comeback today.
Did you wear your hair in a beehive? Do you still wear your hair in a beehive?
Comments